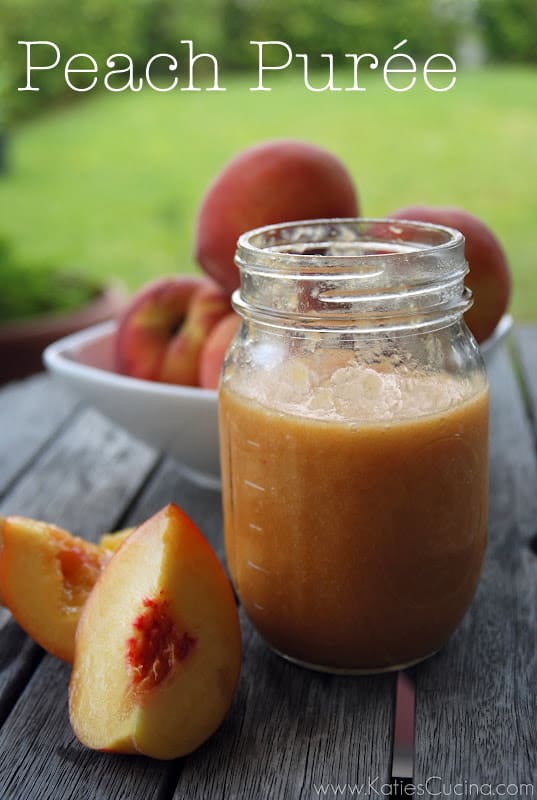 Last month I had the opportunity to visit Lane Southern Orchards while passing through Georgia. I bought 2 massive boxes of peaches for just $30. At that point my husband officially declared me crazy. He did not think I could use 150+ peaches in one week. Well, after distributing quite a few peaches to family and friends and I was left with oh… 50? I dreamed up quite a few recipes on my own…
A few of the recipes required peach pureé. For some of us home cooks and trained culinary professionals this is a no brainer; however, I know that there are some home cooks in training out there that might not know about puree vegetables/fruits/etc… so I decided I would write up a little post on this puree. The beauty of purees is that you just blend the fruit until its in liquid form. I did not strain my peach purée–I kept it just as it was out of the food processor. I used mason jars to store my peach purée. It stores best in the refrigerator for up to 1 week! Stay tuned because I have a few recipes in the works that I'll be sharing that have peach purée included!
Instructions
Peal the skin off each peach, wash, and chop the peach all the way down to the core.

In a food processor add half the peaches and puree until no chunks are present. Repeat until all peaches have been pureed.

Seal in an airtight jar (like a mason jar) for up to 1 week.