Entertaining for a crowd and want an easy side dish? Try my easy recipe for Slow Cooker Mexican Corn Cakes.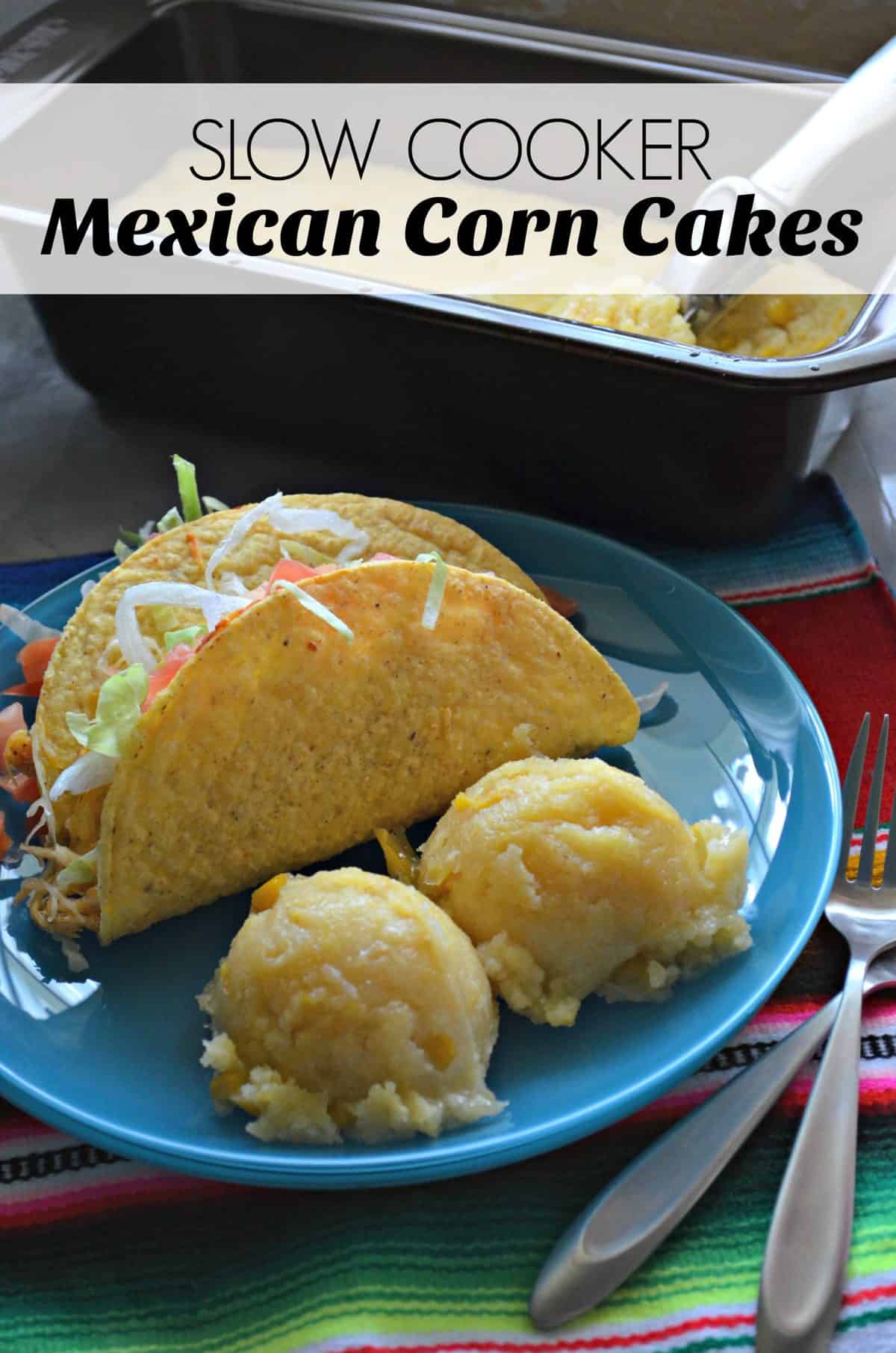 Cinco de Mayo is this week! Are you planning to throw a little fiesta with friends and family? I am! We love Mexican food in our house, so of course I'll be cooking up a storm on Friday! On the menu is my recipe for slow cooker Mexican corn cakes. It's a side dish that everyone requests and one item I never have any leftovers! It's always a delicacy when I make Mexican corn cakes to go with our tacos. My husband Jon and I grew up eating at Chi-Chi's Mexican Restaurant. Do you remember the 90's chain restaurant? Both of our favorite parts of eating at Chi-Chi's as a kid were the corn cakes. Sadly, in the late 90s/early 2000s all of the restaurants closed. Gone were the beloved Mexican corn cakes. They did, however, have the packet of corn cake mix in the supermarket, so it sufficed and I found myself making them all too often. And then, a few years ago, gone went those lovely packet mixes. You literally added butter; creamed corn and the packet into a 9×5-inch loaf pan and let it bake in the oven until the creamy corn mixture had set.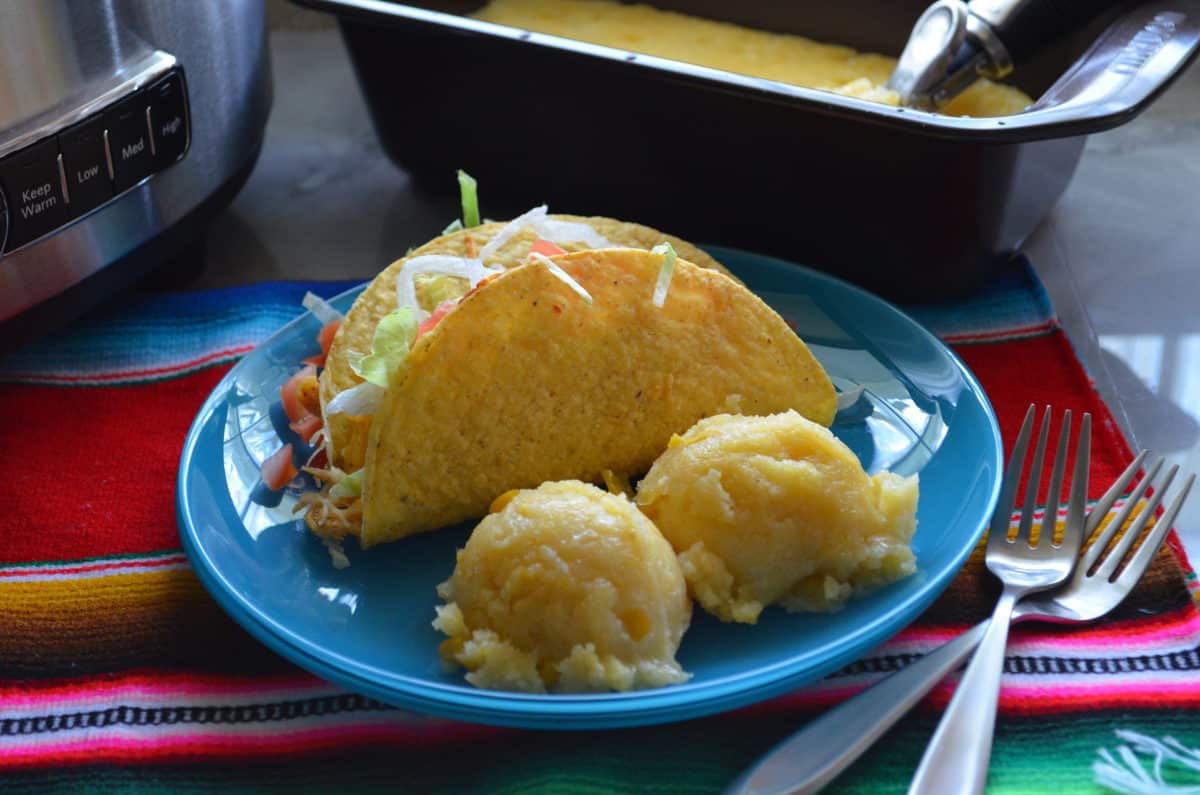 Once the packets became extinct I knew I needed to work on a homemade version since I couldn't live without them. I make this recipe both in the slow cooker and in the oven. On days when I don't feel like tending to the oven and heating up the house I make this slow cooker version.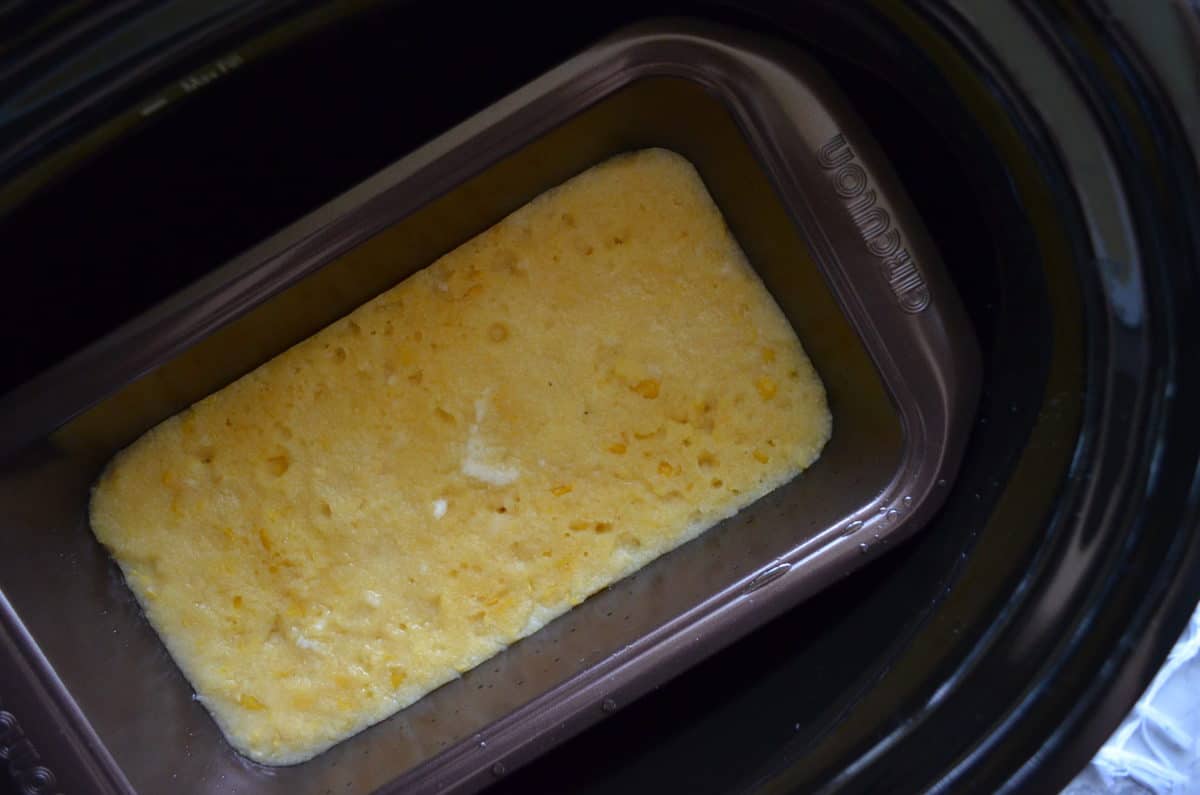 If I bake them in the oven I do the same water bath method I do in the slow cooker. Except, I use an 8×8 glass dish set on top of a 9×12 glass baking dish with an inch of water. I also cover the corn cakes. For the slow cooker, you'll need an oval slow cooker. I use a 9×5 loaf pan and add in about a cup of water into my slow cooker.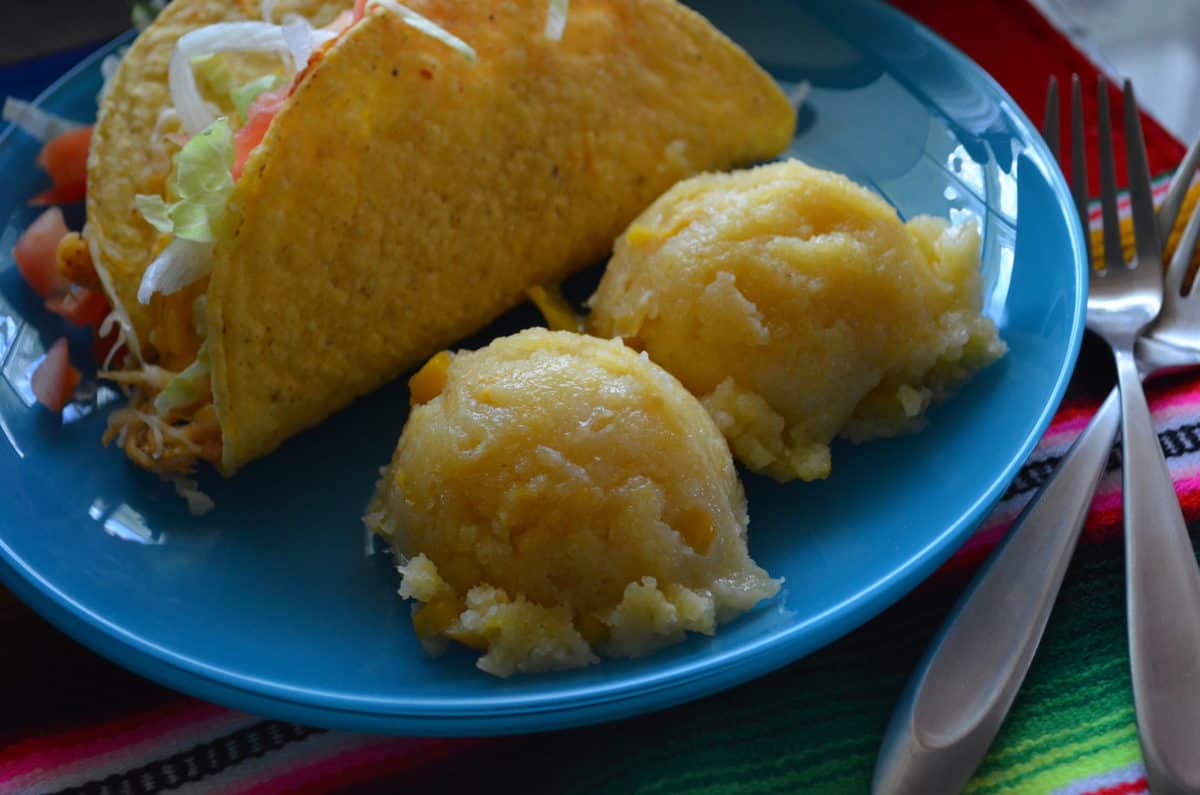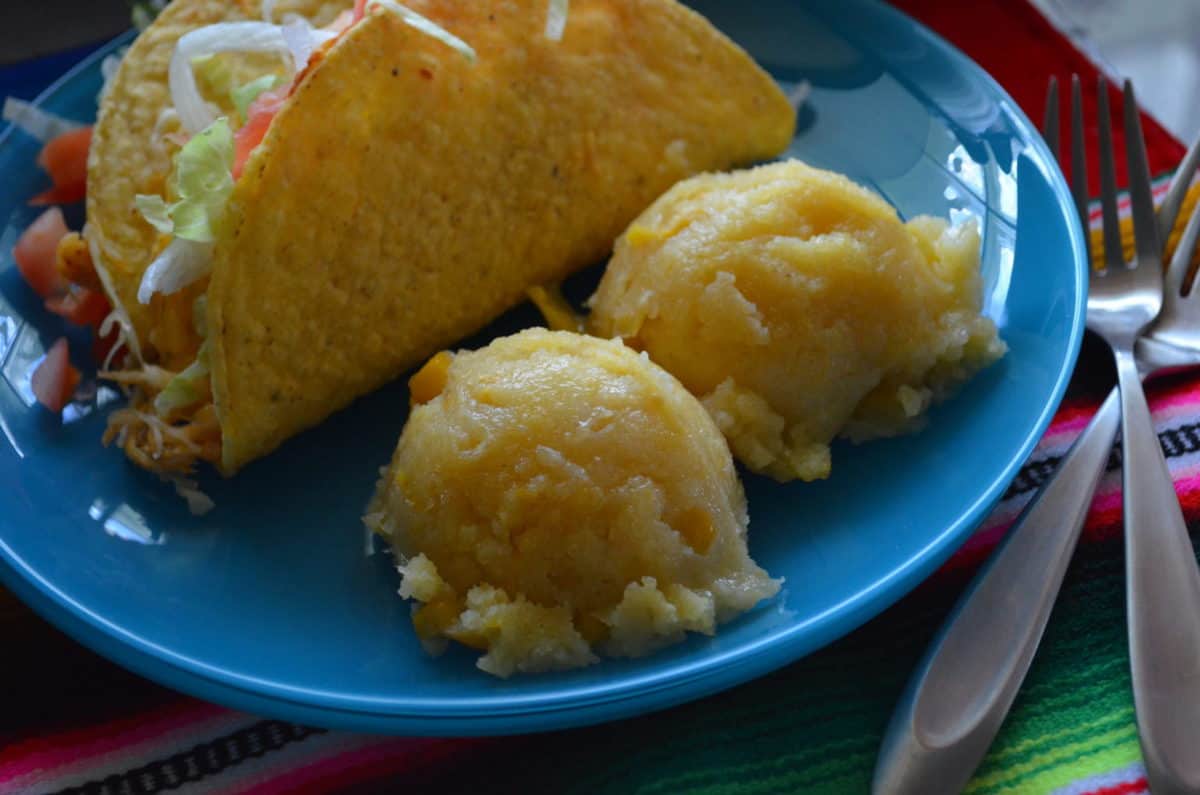 I also find that I like to "preheat" the slow cooker. I turn the slow cooker on and add the water then cover it. Then I work on the batter. You can use fresh or frozen corn and purée some of it; however, I like to stick with a can of creamed corn. It speeds up the prep process by a good 5-10 minutes and then I have fewer items to clean (i.e., no blender or food processor to clean).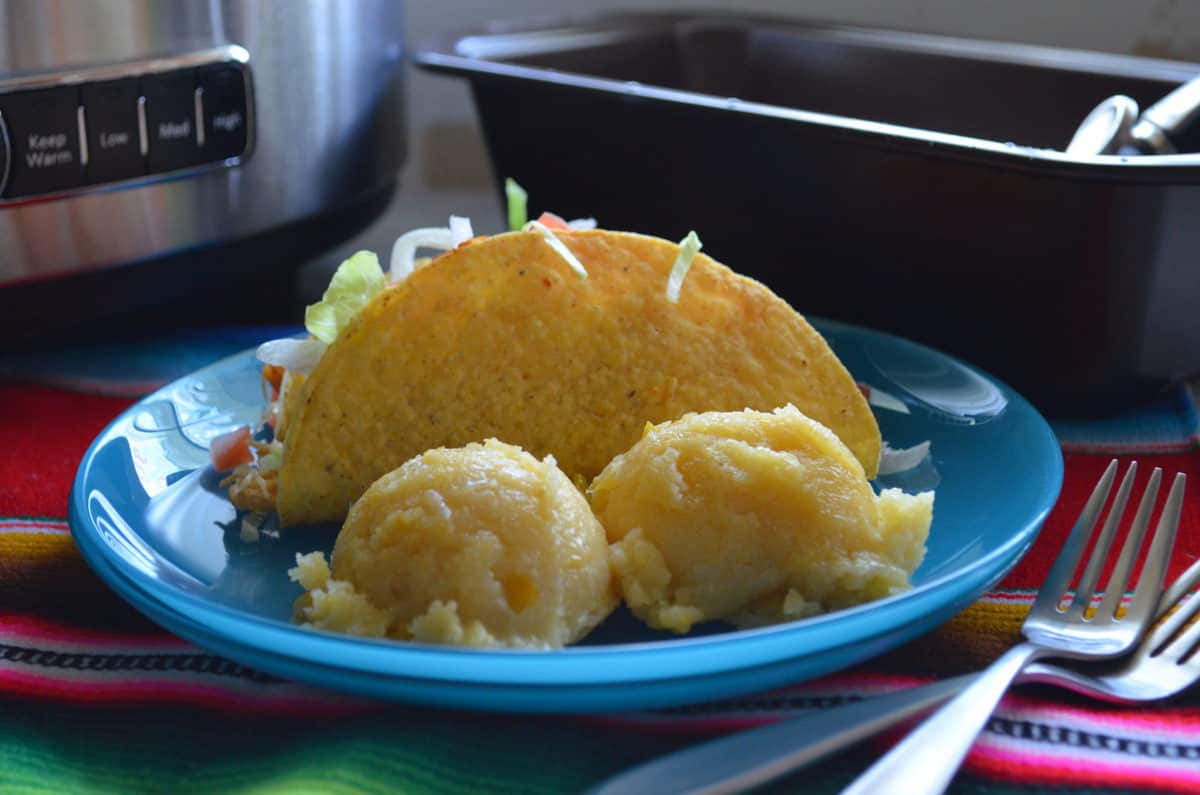 Since you cook this recipe in the slow cooker you will want to cover your corn cakes with tinfoil or place a kitchen towel on top of the slow cooker then place the lid on top. This will help reduce the amount of water that will drip down on the corn cakes. Don't worry — if you forget to do this step you can easily (and carefully) drain the water off the top of your corn cakes. I've tested this recipe multiple times and have found that for the best consistency you'll want to let the corn cakes sit outside the slow cooker for at least 10-15 minutes to firm up.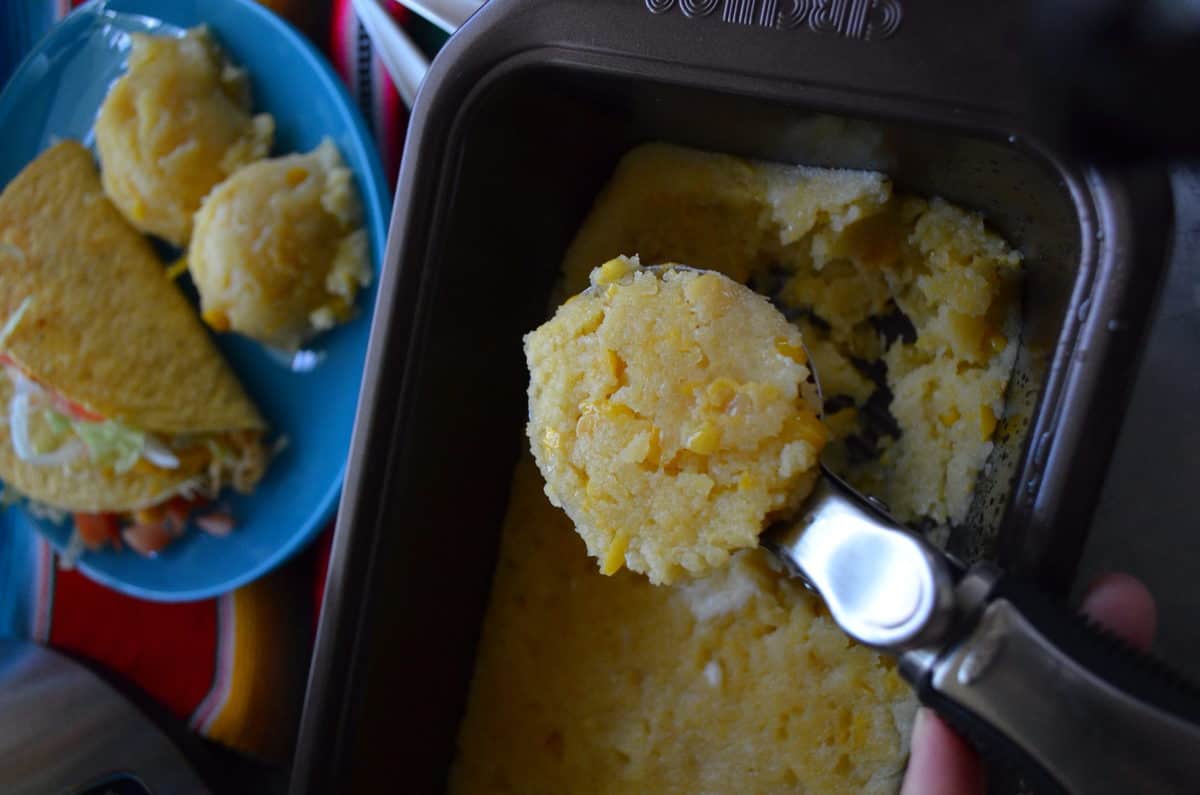 Then, simply take an ice cream scoop and scoop the corn cakes out of the pan. If you scoop when they are still warm you can use up all the corn cake batter no problem. If you scoop what you need then let it sit and go back it starts to harden and you don't get the same great silky smooth corn cake consistency. So my advice to you, scoop it while it's warm. Whether you're having a Mexican fiesta for a crowd or just a taco dinner for your family, add my slow cooker Mexican corn cakes to your menu!
Disclaimer: There are affiliate links in this post. If you click on the link and make a purchase I will make a small percentage of the sale at no additional cost to you. As always, all opinions are my own.