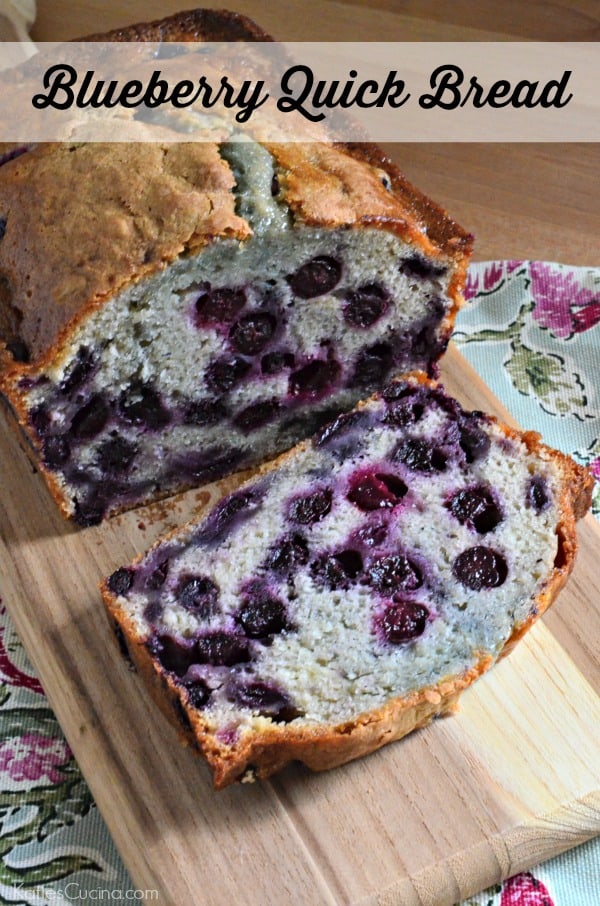 Mother's Day is right around the corner. Do you typically go out to a fancy brunch or make brunch in? Every year we do something a little different. This blueberry quick bread would make for the perfect addition for a Mother's Day brunch. I made this quick bread on a whim after my husband needed breakfast for work. Pre baby I would make him breakfast every morning or have a delicious baked breakfast item waiting for him in the morning.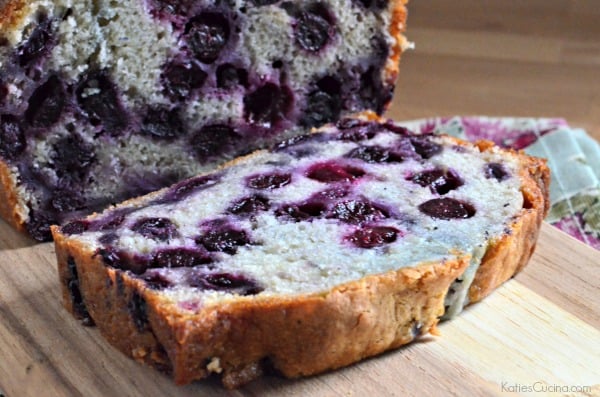 My husband came home from work and was shocked. Not only was dinner cooking in the oven but he came home to the aroma of baked goods. I made this blueberry quick bread for him for breakfast. He was so excited to have a homemade breakfast for the next day. To be honest, we both were. And it felt so darn good to bake again.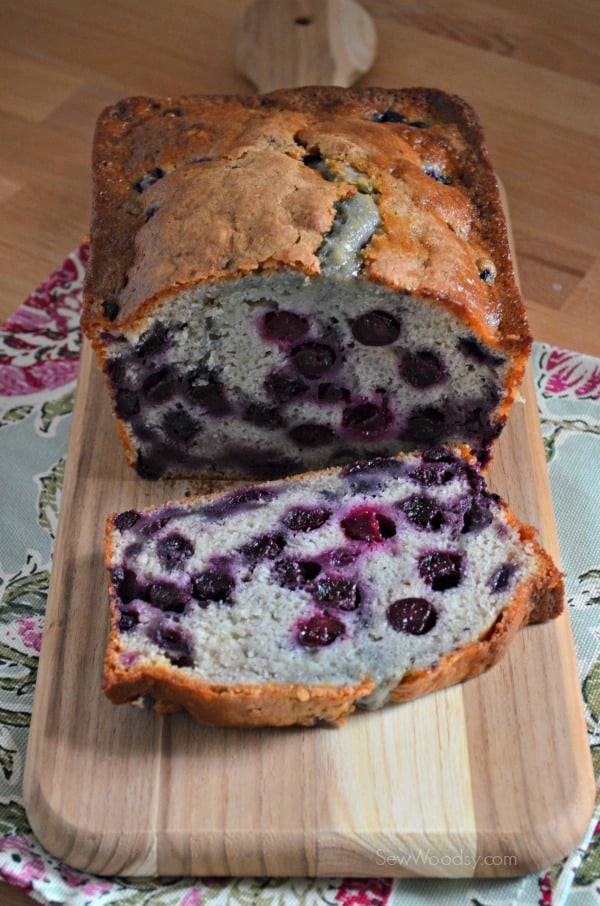 This quick bread was "quick" to put together. I let my son, Ryder, feed himself some snacks in his highchair while I put this together. And then it took a good hour to bake. It finished baking just as my husband got home from work. After it cooled I sliced a piece of bread for me to "taste test". The original recipe called for a vanilla glaze. This quick bread does not need it at all! It is perfectly fine just the way it's made!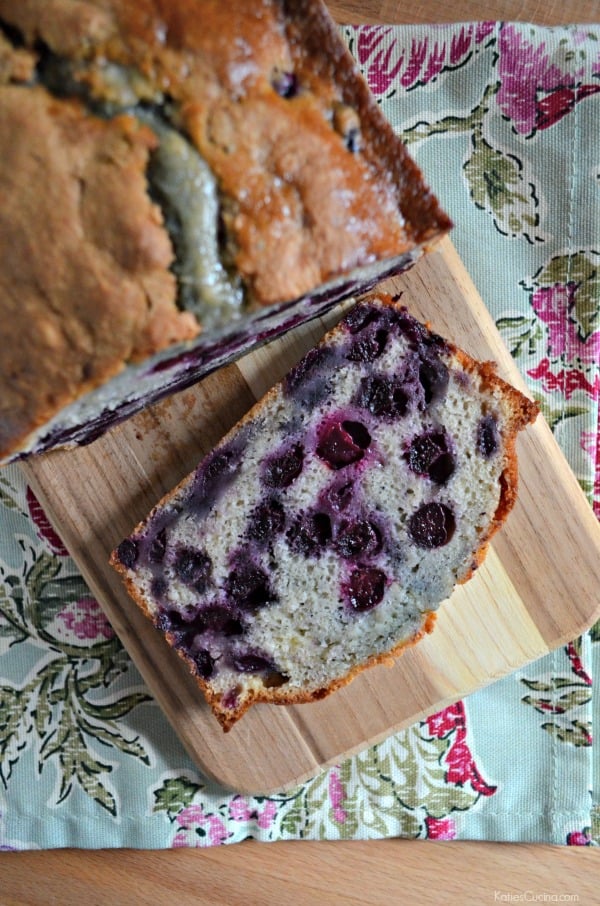 We devoured the quick bread in 3 days. To be honest, I think I might have consumed 3-4 slices in one day. It was so good my mind kept telling me to have just a few more bites. Oh, and Ryder loved this bread too! He doesn't even like blueberries (the texture bothers him), but he loved this quick bread. So if your looking for a nice sweet baked good to make for breakfast or brunch (or heck dessert) this blueberry quick bread it the ticket!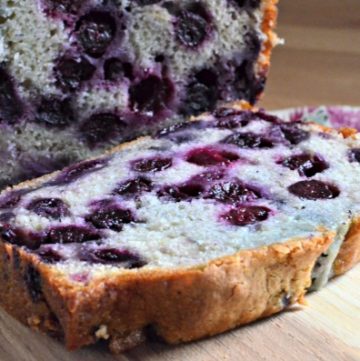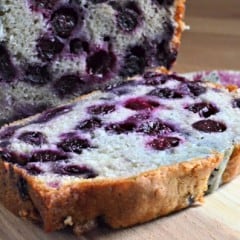 Blueberry Quick Bread
If you're looking for a nice sweet baked good to make for breakfast or brunch (or heck dessert) this blueberry quick bread it the ticket!
Print
Pin
Rate
Ingredients
1

large egg

1

cup

whole milk

2

tablespoons

vegetable oil

2

cups

all-purpose flour + 1 tablespoon

1

cup

white granulated sugar

2

tablespoons

brown sugar

2-1/2

teaspoons

baking powder

1/2

teaspoon

salt

1

teaspoon

vanilla extract

2

cups

fresh or frozen

thawed blueberries
Instructions
Preheat hte oven to 350 degrees Farenheit.

In a stand mixer, using a flat paddle attachement, beat the egg, milk, and oil for 30 seconds on low. Then add in the 2 cups flour, white granulated sugar, brown sugar, baking powder, and salt. Mix for 30 seconds then add in the vanilla extract and mix for an additional 30 seconds until the contents resemble a batter.

Toss the blueberries with 1 tablespoon of all-purpose flour. Then fold them into the batter.

Pour the batter into a greased 9x5 loaf pan. Bake for 55 minutes. Cool for 10 minutes then place a plate on top of the loaf pan and flip upside down to release the bread.