Thank you SeaWorld Orlando for hosting us. As always, all opinions are my own.
Looking for something fun to do in Central Florida area? Check out the Craft Beer Festival at SeaWorld Orlando during select dates in August and September!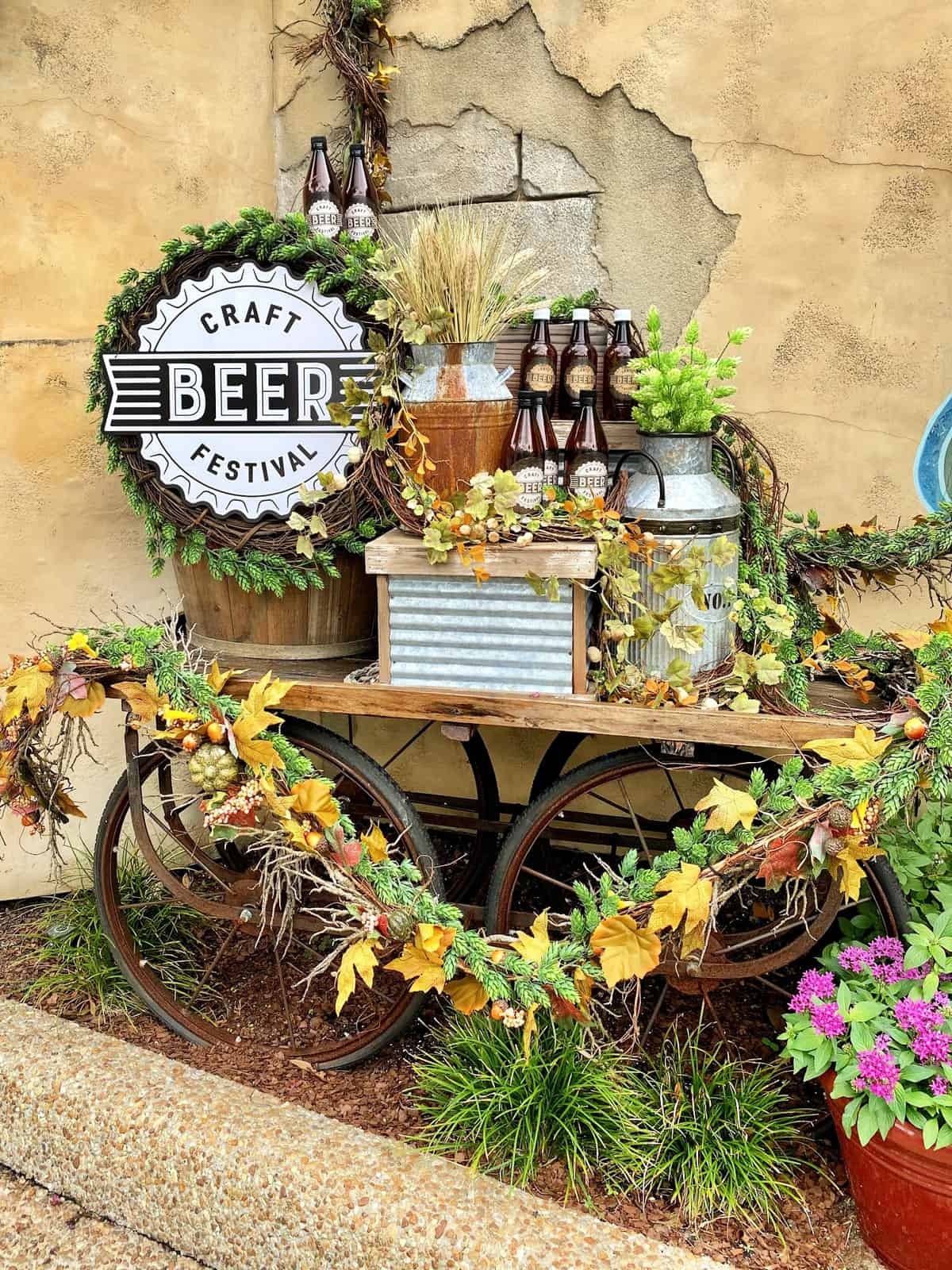 Last weekend my family was hosted by SeaWorld Orlando to check out the Craft Beer Festival. I was so happy when I heard the other month that the festival would still go on, just modified to keep it safe during this crazy times. We have been annual passholders now for 2-3 years and have looked forward to this event. My kids love Sesame Street Land!
This festival runs from August 19th – September 20, 2020! The festival hosts over 100+ different Craft Brews from local breweries and 20+ food items expertly paired to match your preferred brew. You are sure to find something for everyone!
Tips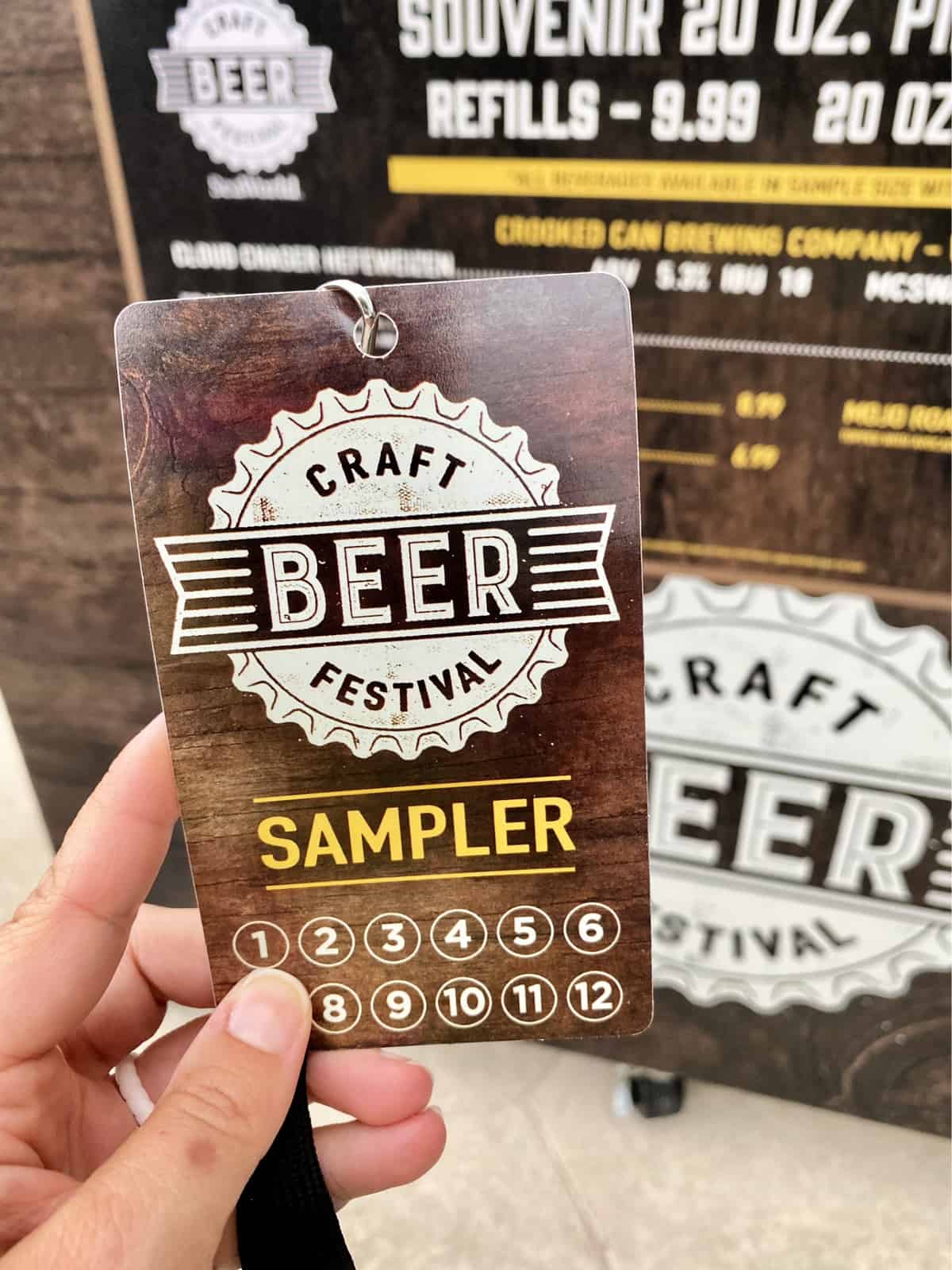 Sampling Lanyard – Purchase a Sampling Lanyard that can save you over 40% over the course of the event. These Sampling Lanyards can be purchased either online or at any of the festival markets.
Evenings – We have been to SeaWorld Orlando twice over the past month. We have found that Friday evenings around 6 PM to close the weather is not only cooler making wearing a mask more bearable. But also the park is empty! Makes it even easier to social distance.
Game Plan – Check out the map of where the booths are prior to attending the Craft Beer Festival. Read the menus, and beer menu so you know exactly what you might want to try. This will help you maximize your time.
Split Food – I know it sounds crazy… these are small portions, but small portions add up. My husband and I split all the food and after 8 samples we were stuffed!
Favorite Foods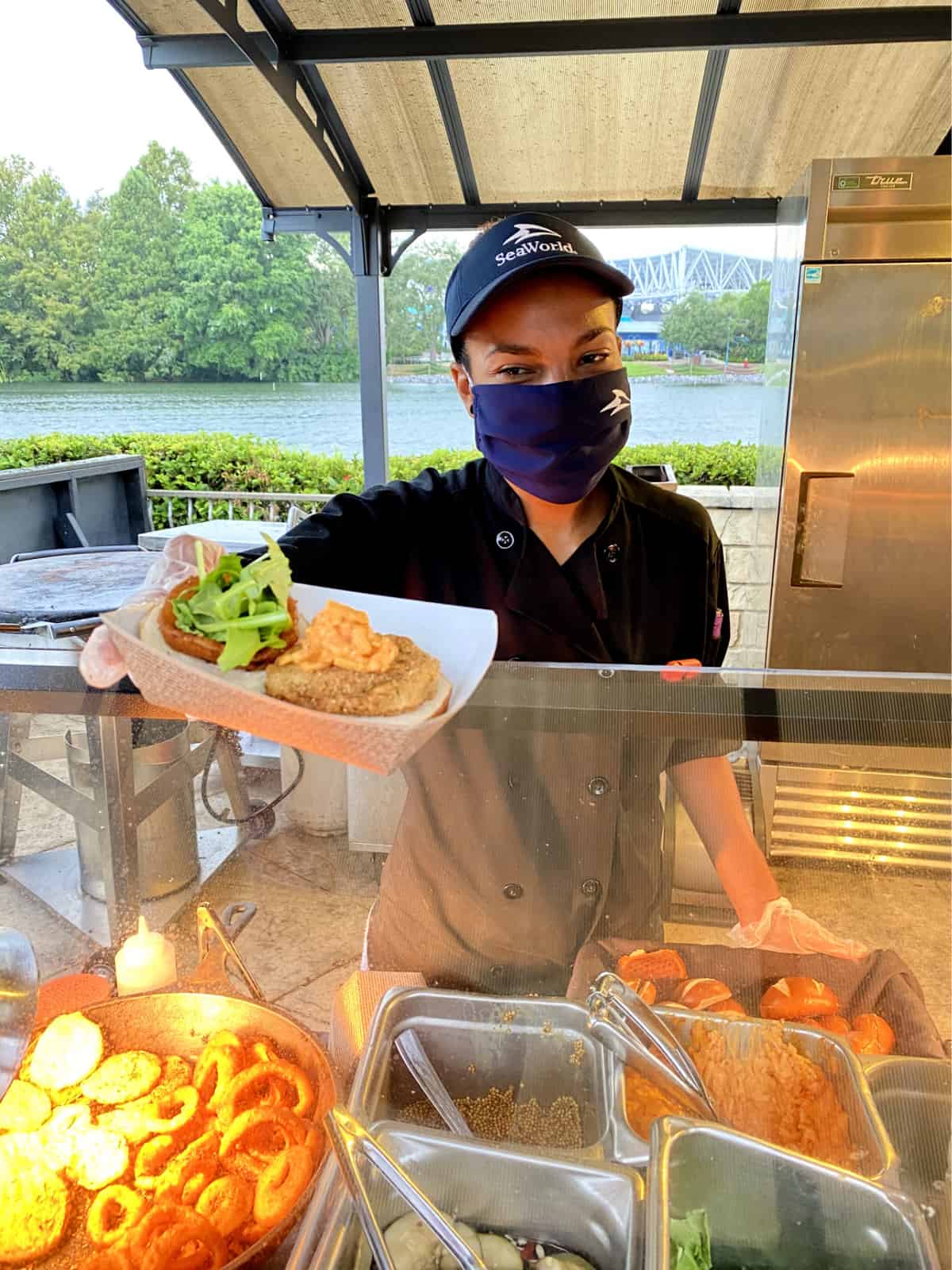 With over 20 different mini tastings to try you can stay safe or as adventurous as you would like! We got to taste 8 of the 20 and of our favorites was the brisket slider, buffalo chicken empanada, and the loaded pork waffle potato nachos.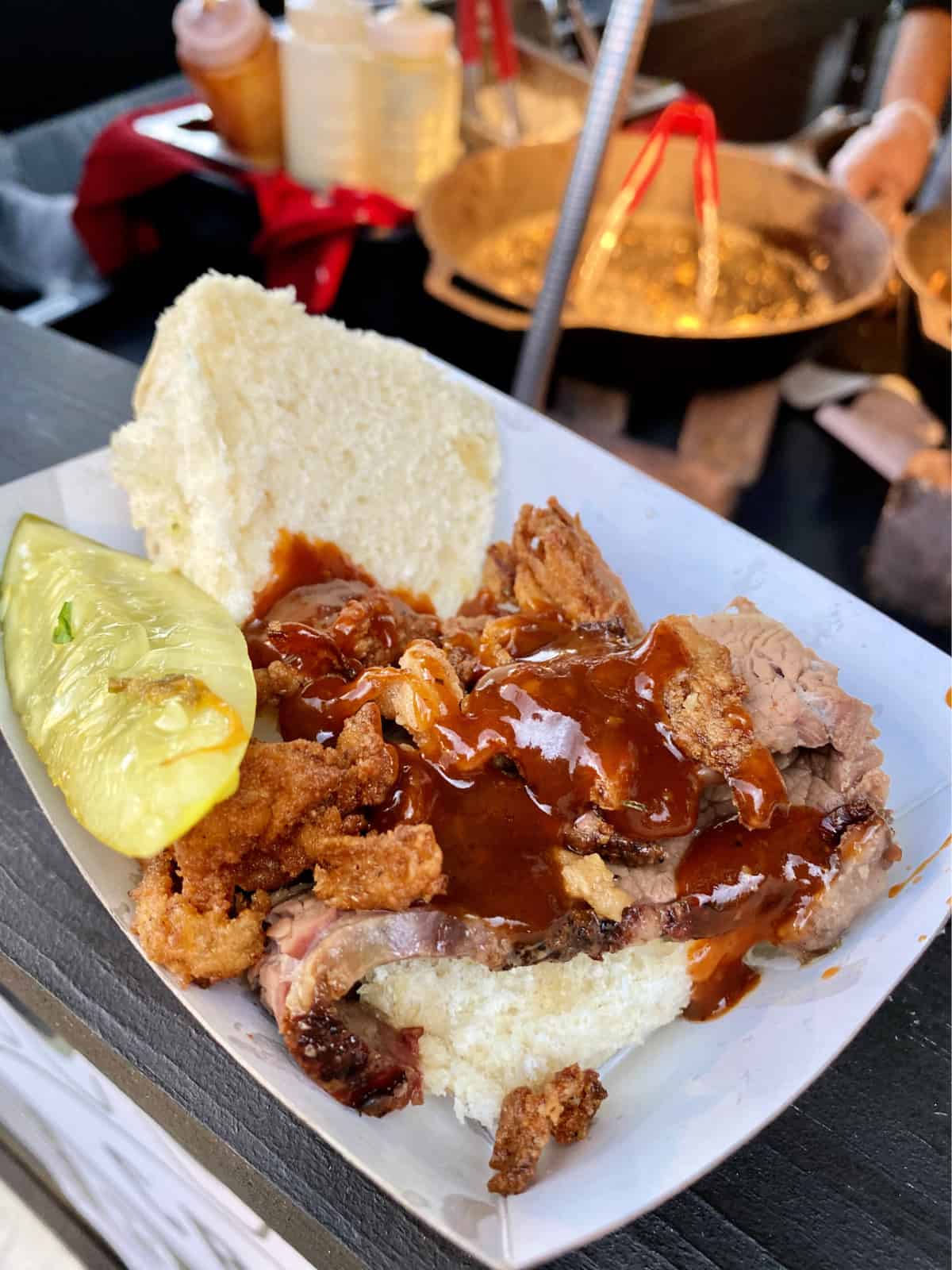 Pepper Smoked Brisket Slider – Served with a Sam Adams® Infused BBQ Sauce and Tobacco Onions. This by far was our favorite of the festival. My husband who is not a big onion fan, fought me over the Tobacco Onions! They were crispy and complimented the sandwich so well!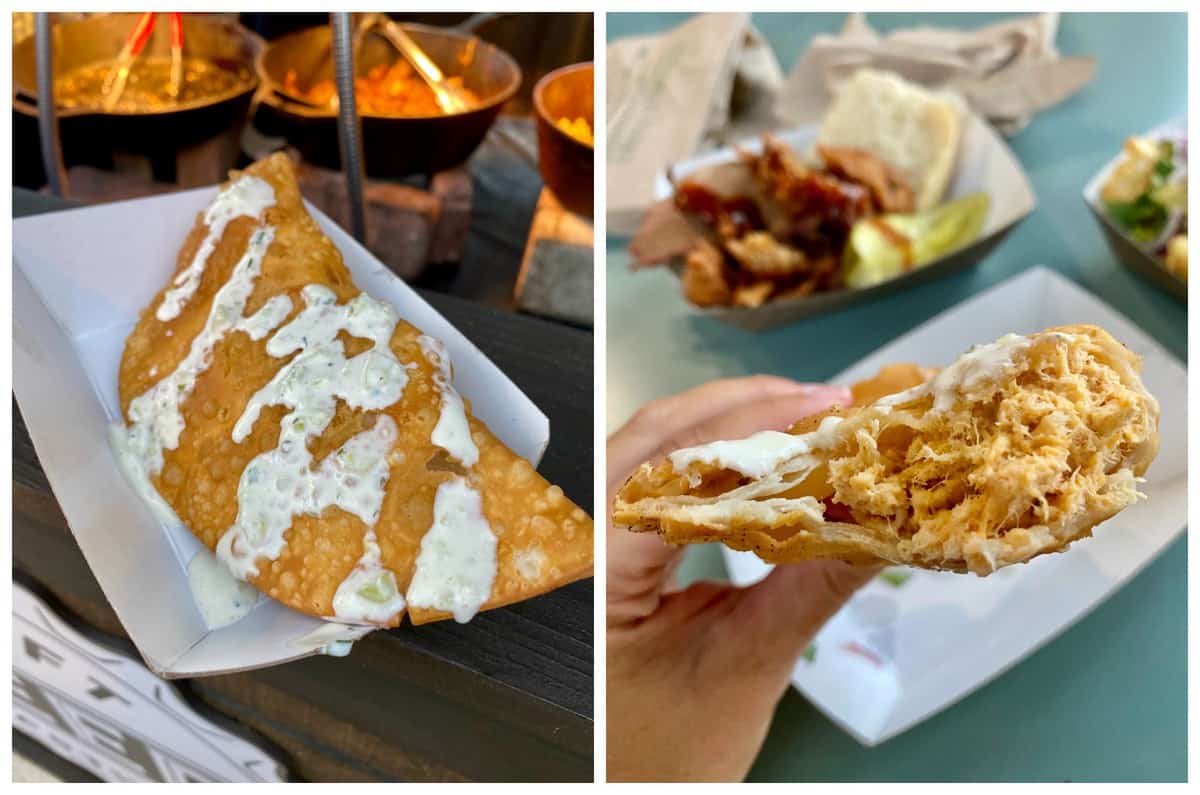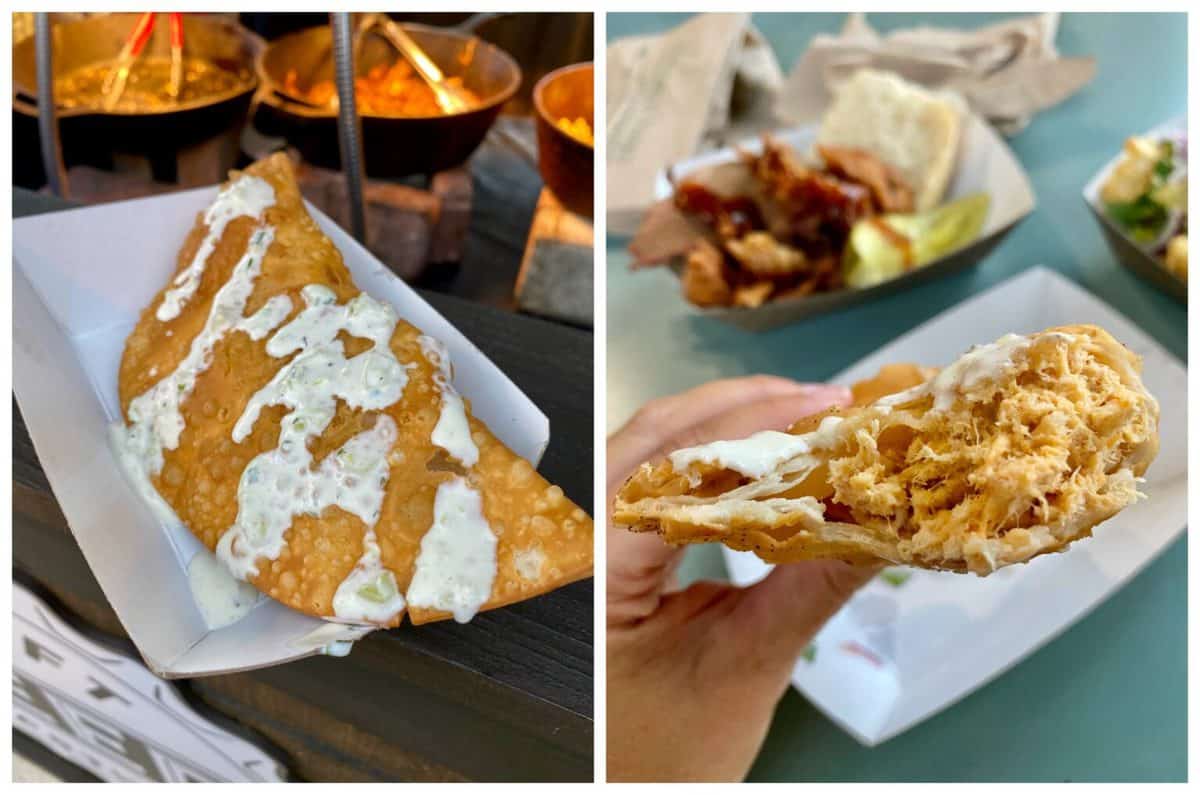 Buffalo Chicken Empanada – Served with a Buttermilk and Celery Dressing. These were so good and not too spicy. The buttermilk celery dressing was delicious and I could have used a lot more to dunk in my empanada.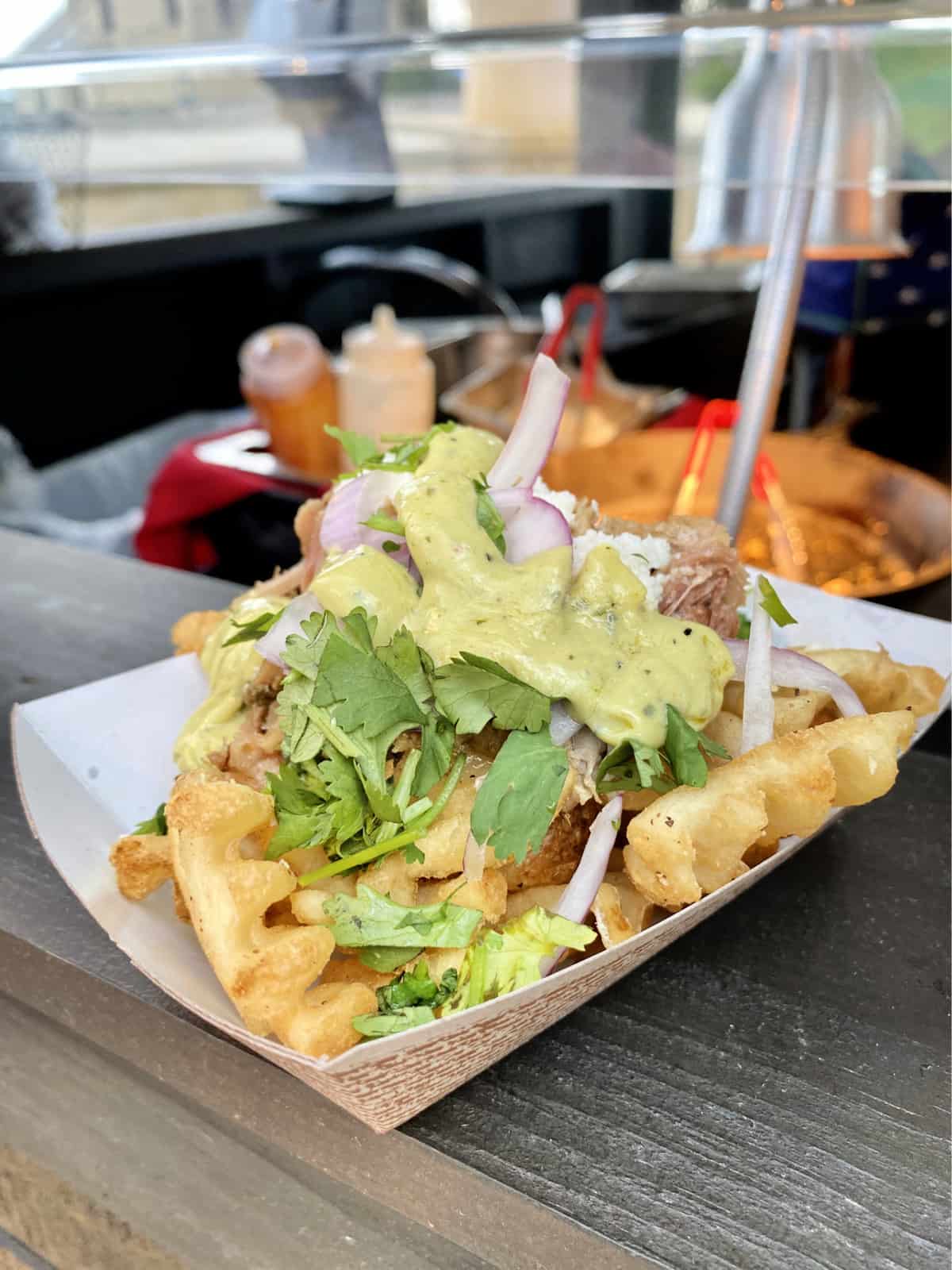 Mojo Roasted Heritage Pork Waffle Potato Nachos – Topped with Avocado Crema and Cotija Cheese. I love loaded fries. I have recipes for bacon cheddar fries and buffalo chicken loaded fries on Katie's Cucina!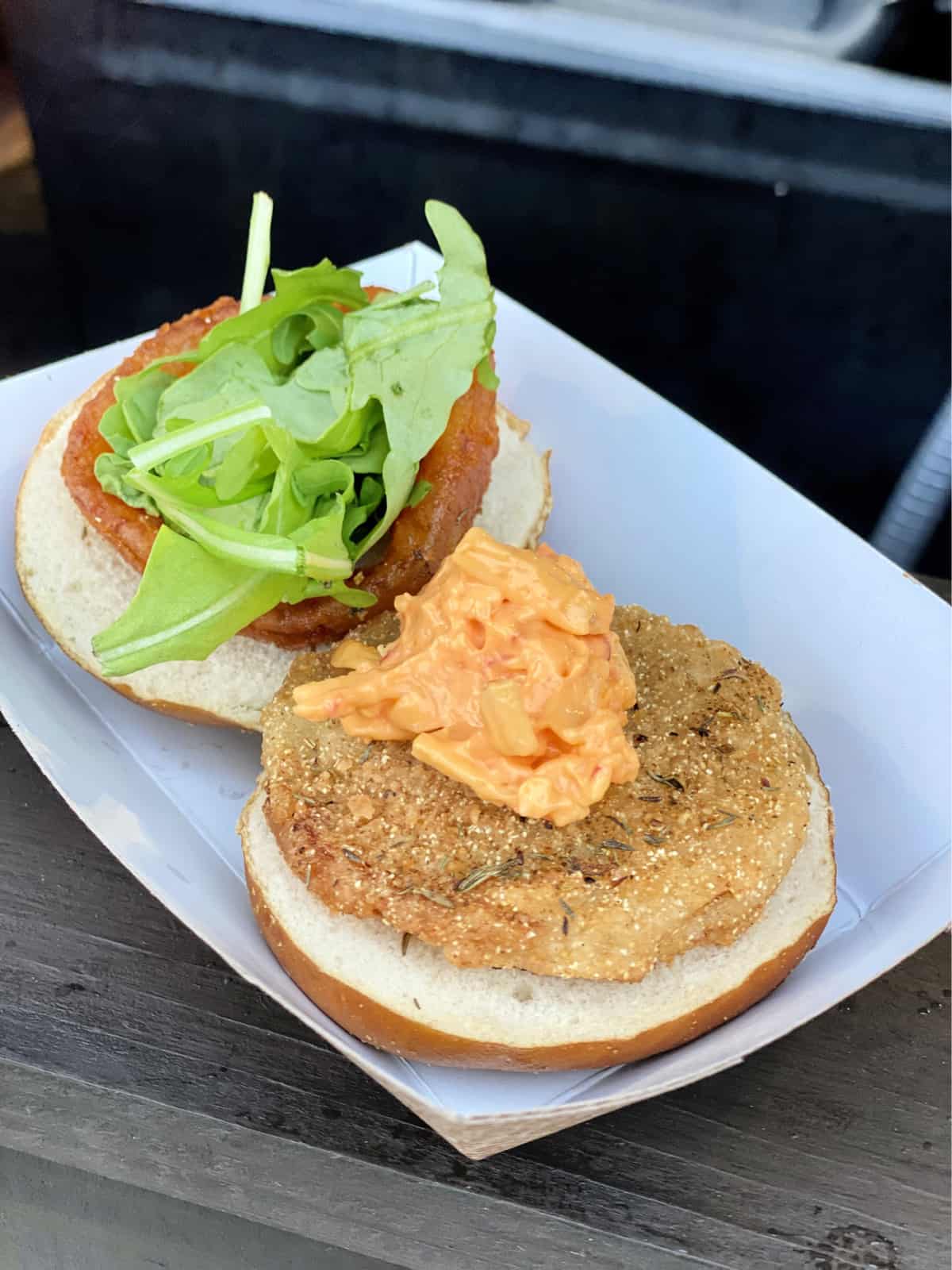 Fried Green Tomato Slider – Served on a Pretzel Bun and Topped with an Onion Ring, Pimento Cheese, and Arugula. This was awesome. I definitely want to recreate this dish using my fried green tomato recipe.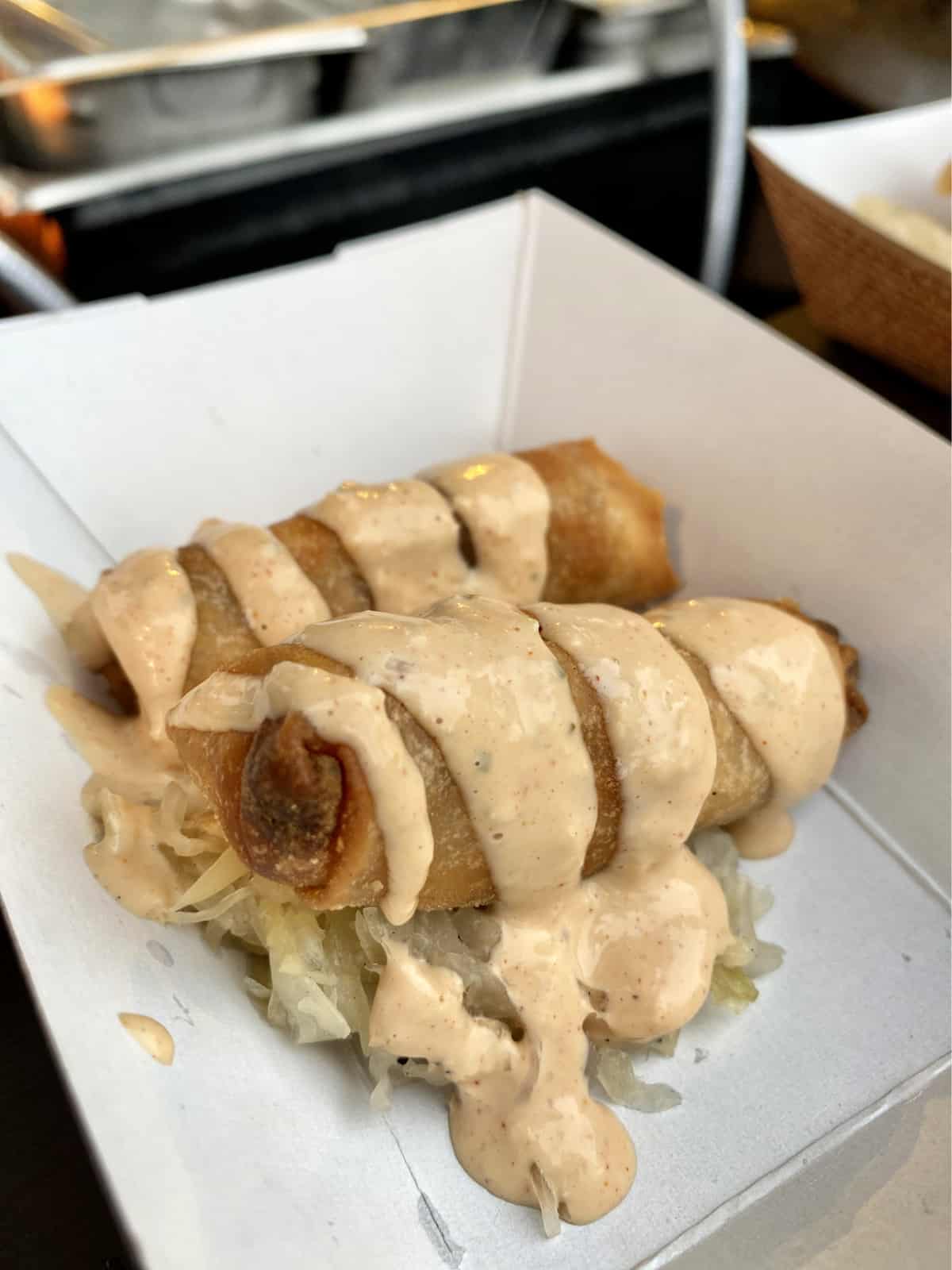 Reuben Spring Rolls – Corned Beef with Sauerkraut, Swiss Cheese, and Thousand Island Dip. I loved these! They were so good, but smaller no the portion size. These spring rolls were just like my Reuben panini!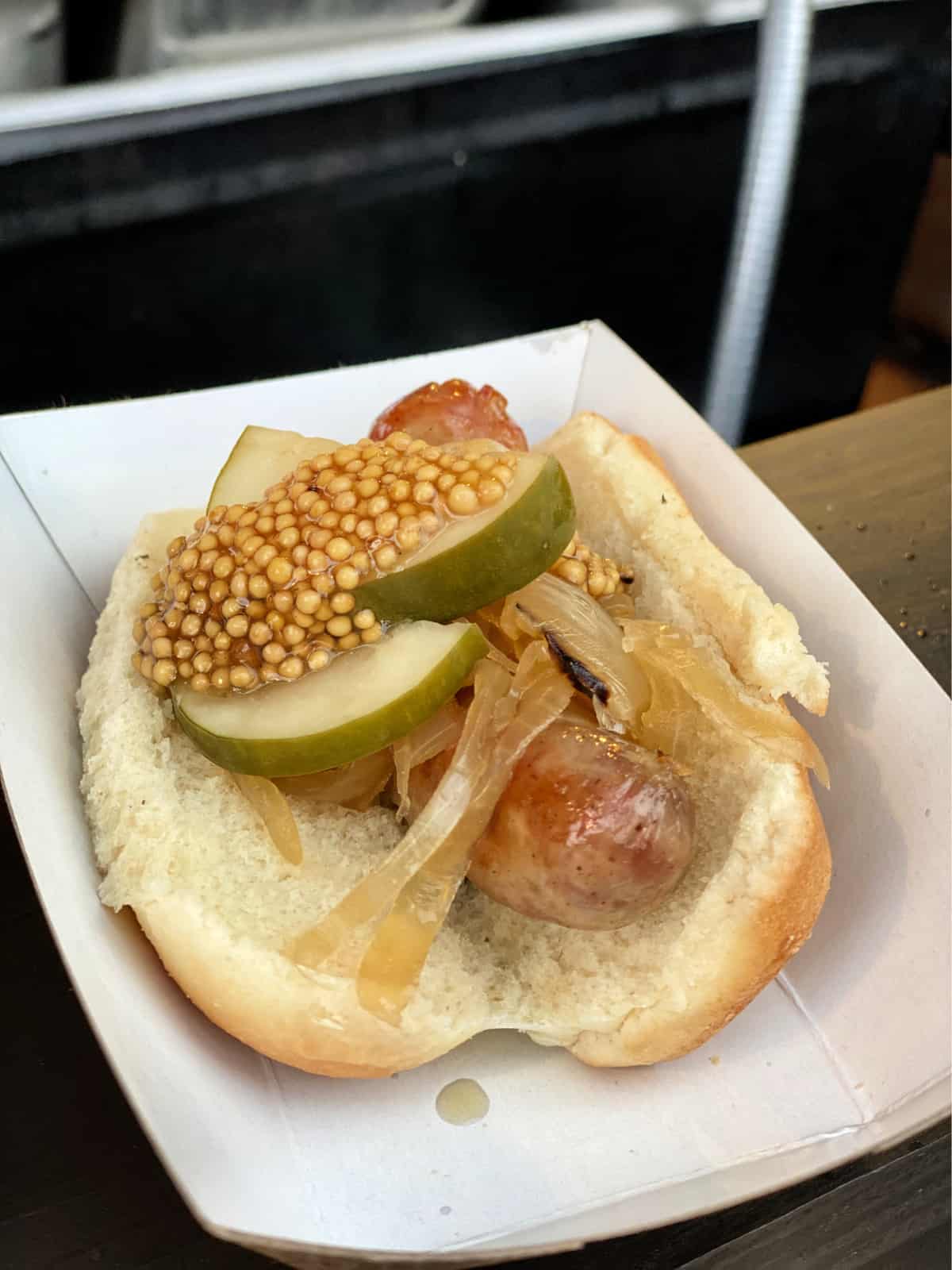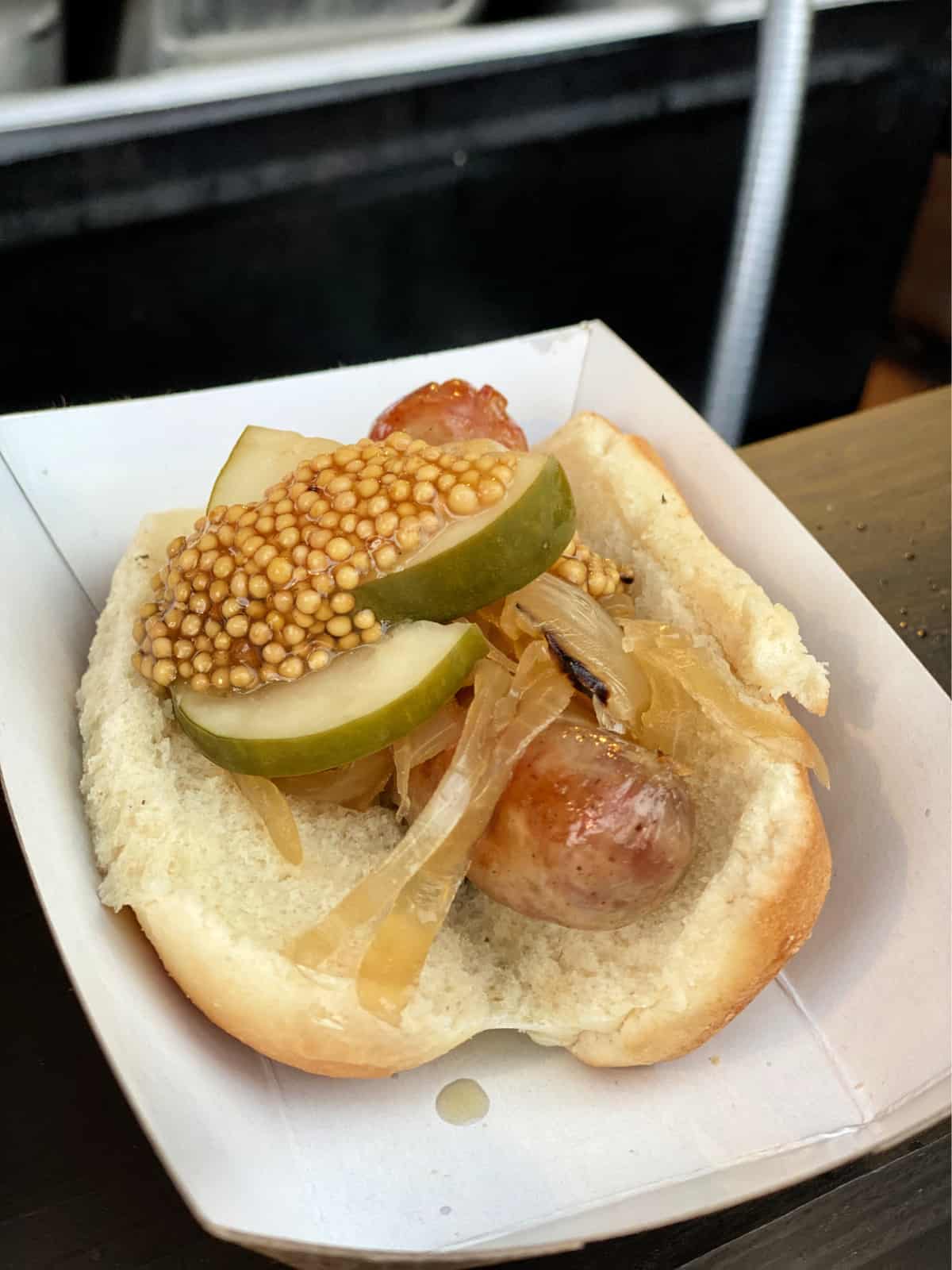 Yuengling® Bratwurst Roll – Topped with Yuengling® Black and Tan Caramelized Onions, Pickled Mustard, and Cured Cucumbers. My husband said this was good, but not the best he had at the festival.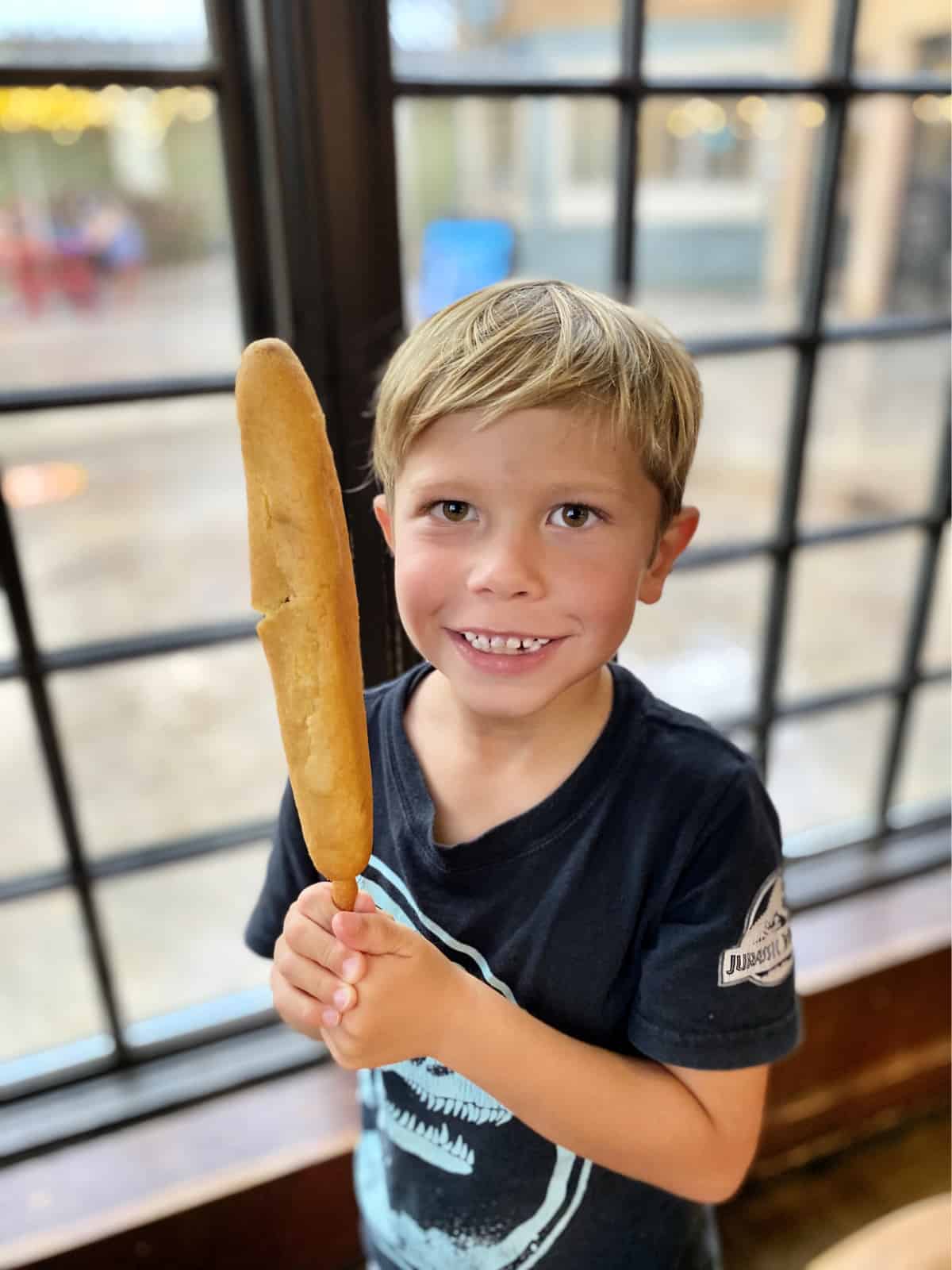 Foot Long Corn Dog – Served with a Jalapeño Mustard Sauce. Our kids enjoyed this sans the mustard sauce. My husband tried the mustard sauce and he said it wasn't that spicy at all!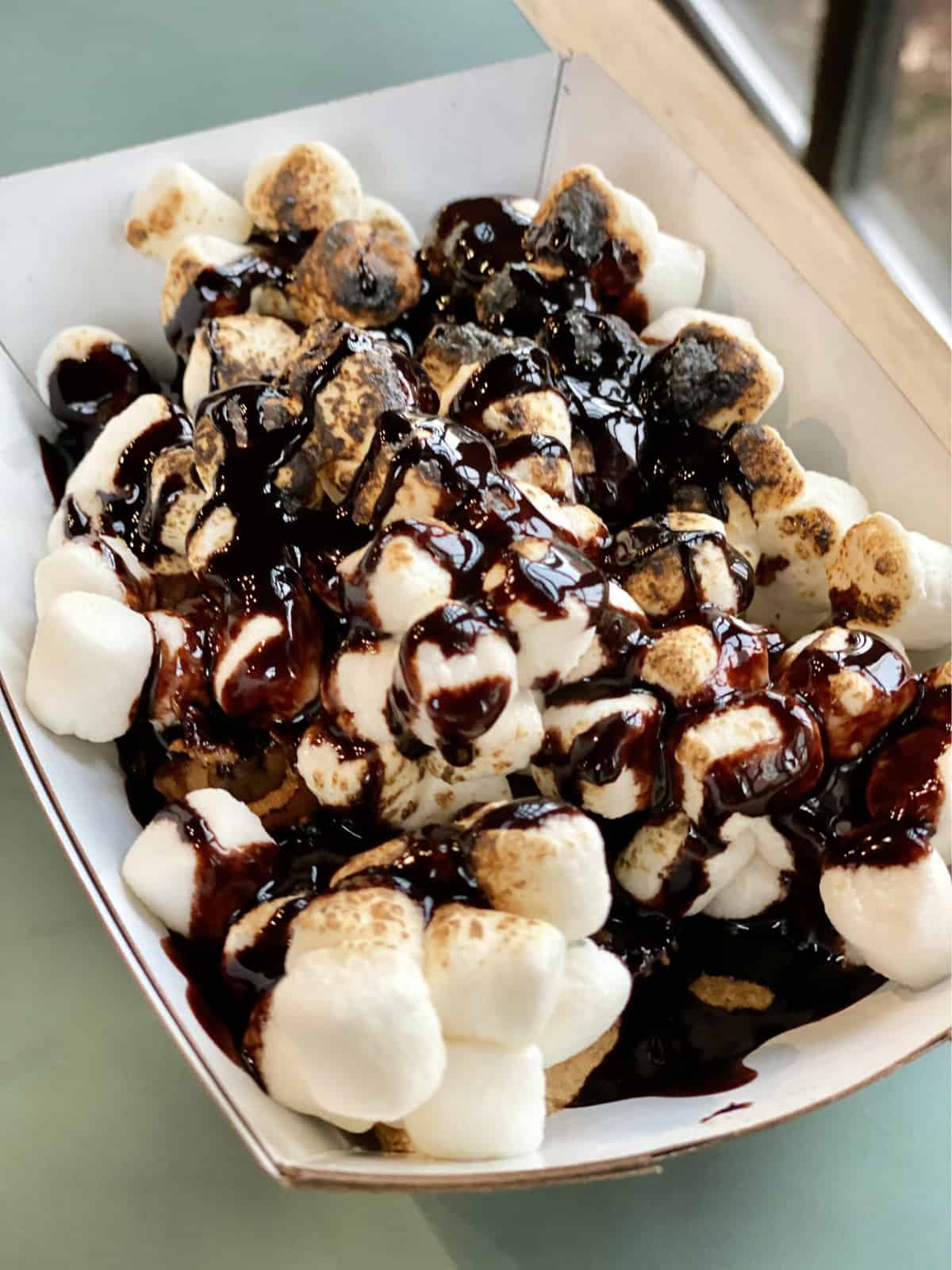 Banana S'mores Bites – These were presented to us like bites. Just a dish of banana s'mores. We had our dessert before most of our dinner and it was delicious but rich!
Craft Beer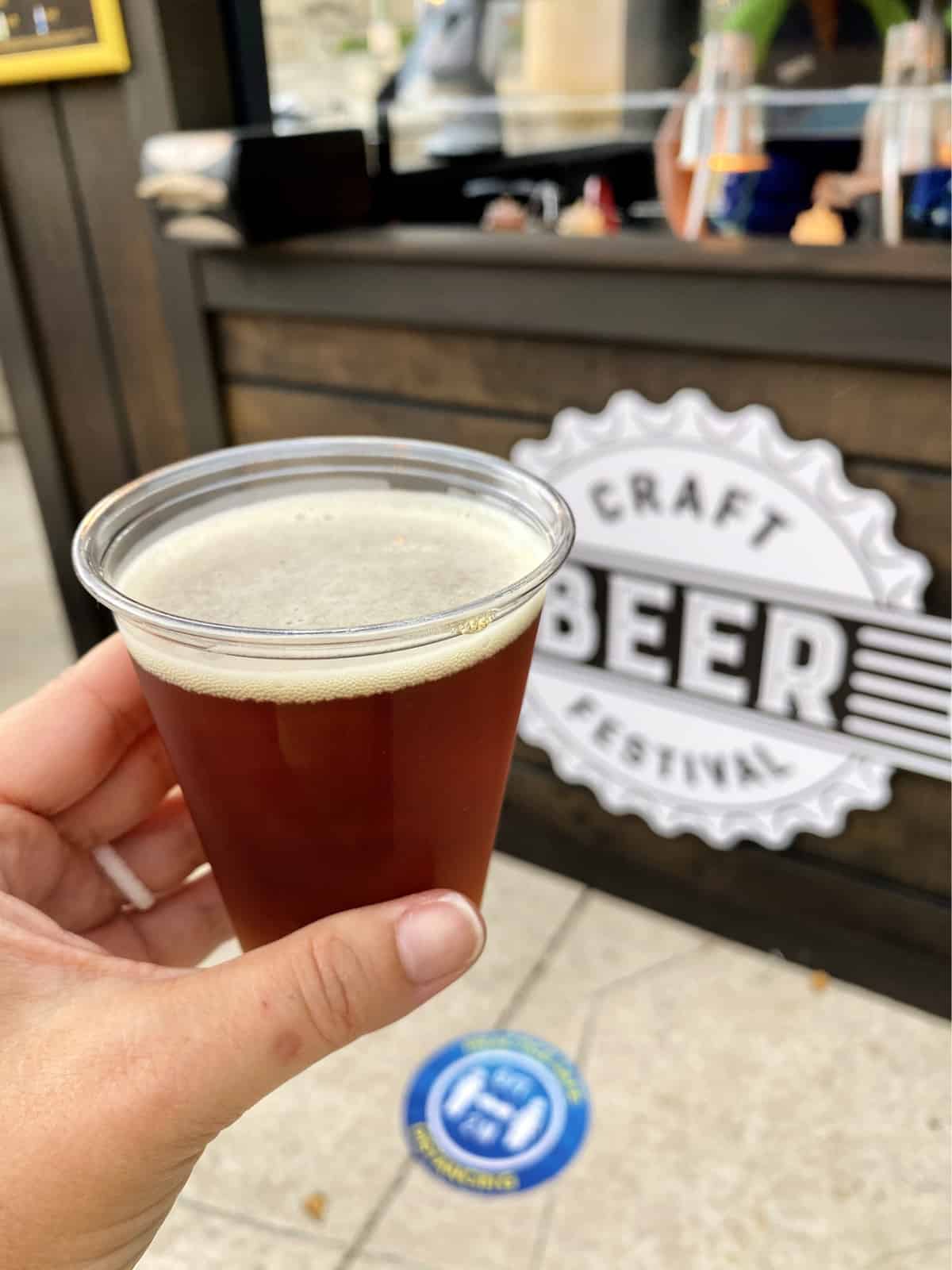 Explore over 100 Craft Beers throughout the Craft Beer Festival. Featuring beers from the following breweries.
26 Degree Brewing
3 Daughters Brewing
Anheuser Busch
Accomplice Brewery and Ciderworks
Big Storm Brewing Co.
Big Top Brewing
Blue Moon Brewing Company
Bold City Brewery
Sam Adams Boston Beer Co.
Brew Bus Brewing
Brew Hub
Broski Ciderworks
Caribe Cider Company
Castle Church Brewing Community
Central 28Cigar City
Coppertail Brewing Company
Crooked Can
Fat Point Brewing
First Magnitude Brewing Company
Florida Avenue Brewing
Florida Beer Company
Green Bench Brewing
Hidden Springs Ale Works
Islamorada Beer Company
Ivanhoe Park Brewing Company
J Dubs Brewing Co.Keel Farms
Kona Brewing Company
Motorworks Brewing Company
Orange Blossom
Orange County Brewers
Orlando Brewing
Sailfish Brewing Company
Schofferhofer Brewery
Swamphead
Tampa Bay Brewing Company
Tomoka Brewing Co.
Wops Hops Brewing
Yuengling Brewing Co.
Safety First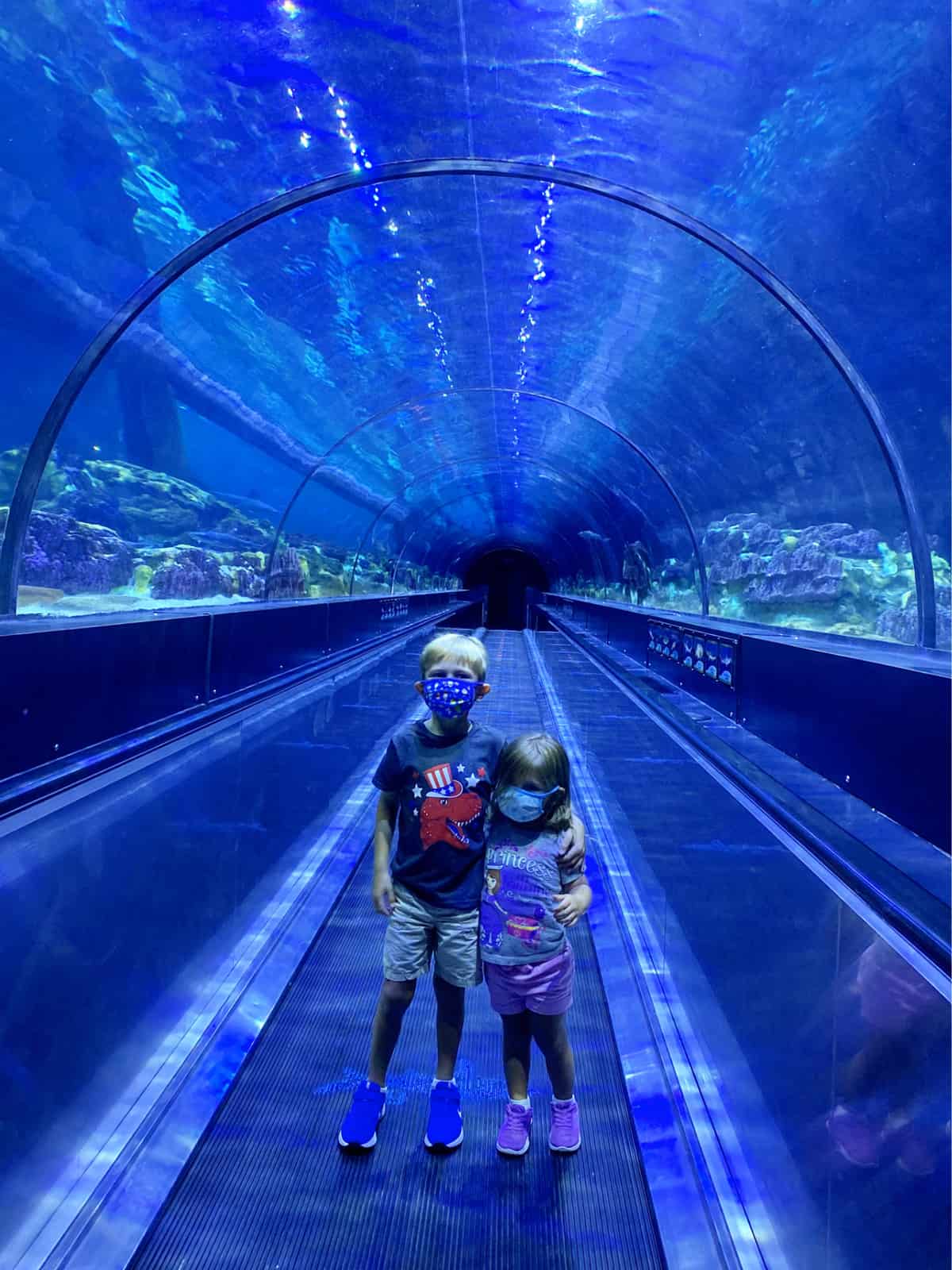 Employee & Guest Temperature Screening – When guests and employees arrive on-property, they must undergo and pass temperature screening using the CDC temperature recommendation of 100.4 degrees Fahrenheit. You simply walk through and are never once approached or touched with a thermometer! It's pretty cool, fast, and efficient!
Face Coverings – Employees and guests 2 years of age and older must wear face coverings while in the park. Guests are not required to wear them while eating and drinking, or in designated relaxation areas of the park.
Physical Distancing – To promote proper physical distancing throughout the parks, you will find signage and markings throughout the park (including on the ground) to identify appropriate, six-foot physical distancing. SeaWorld is encouraging contactless payments and plexi-glass has been installed in high-traffic or close-contact areas to maintain a physical barrier.

Rides & Attractions – Queue lines for all rides have markings for physical distancing and modified seating will be implemented to maintain physical distancing. Hand sanitizer is available at the entrance and exit of all rides and will increase the frequency of cleaning and sanitizing.
Parades and Meet-and-Greets – Depending on the ability to ensure physical distancing for guests and employees, certain components of parades and meet-and-greets, such as those involving guest interactions, character interactions and photo opportunities will be modified or removed.

Cleaning & Sanitation – To protect the health and safety of guests and employees, SeaWorld has significantly increase both the frequency of cleaning for all key areas of the parks (including employee spaces) and the number of hand sanitization stations across each park, especially in high-contact areas.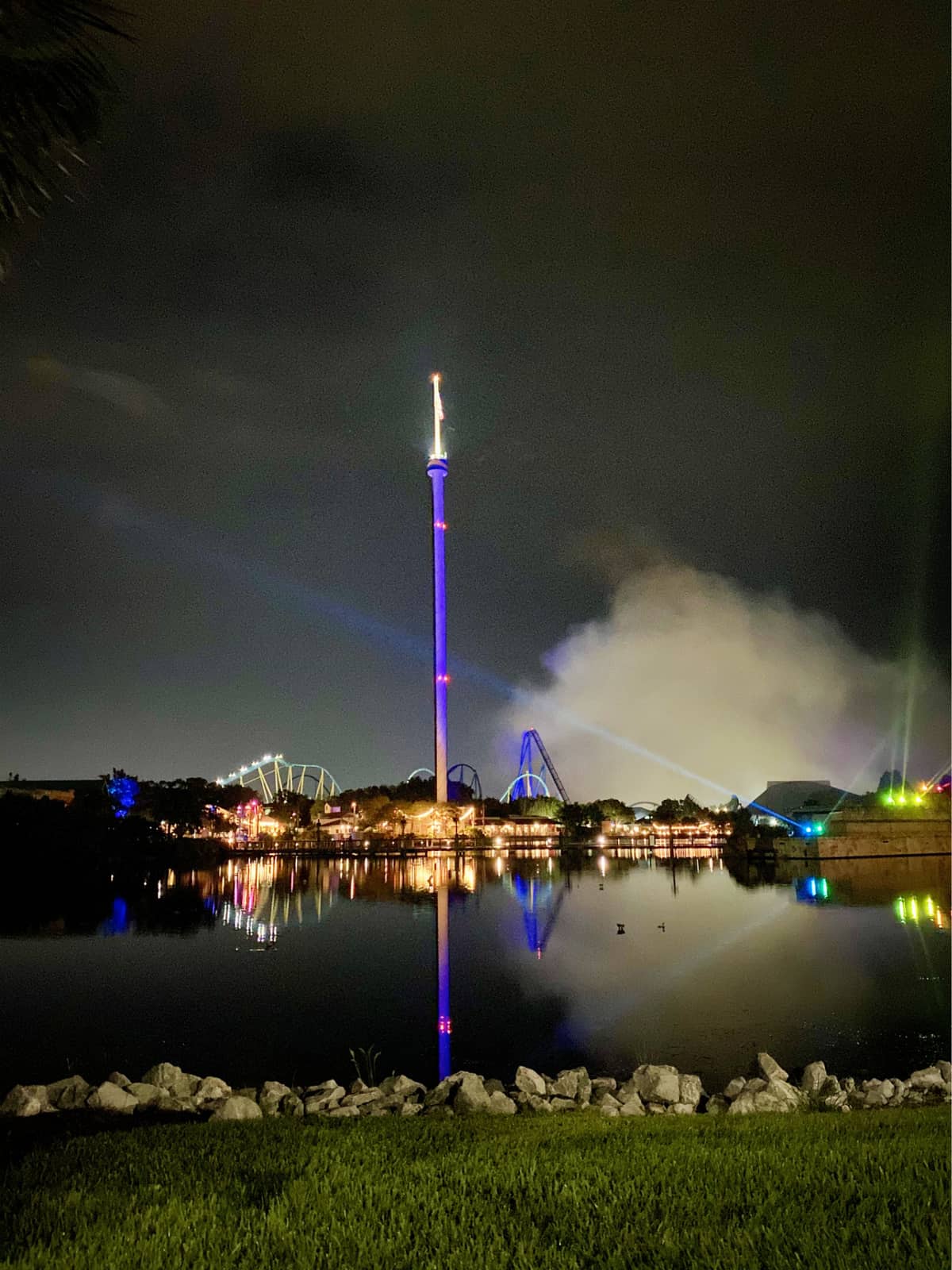 Overall, my family had a great (dare I say "normalish") evening at SeaWorld. We enjoyed delicious food, beers (for the adults) and fun all around. If you are annual pass holders (we are) or maybe looking to find something fun to do. I highly recommend checking out the Craft Beer Festival at SeaWorld Orlando.
FYI — If you are looking to buy passes now is the time! Fun Cards are currently on sale! Buy now and get the rest of 2020 FREE! Visit SeaWorld Orlando again and againthrough December 31, 2021. Blockout dates apply.
Good news! SeaWorld Orlando Halloween Spooktacular will happen in 2020! Stay tuned for more information or checkout the website!
7007 Sea World Dr
Orlando, FL 32821
(407) 545-5550
Hours vary. Check website for hours, park tickets, and reservations.
Disclosure: There are affiliate links present in this post. That means if you click on a link and purchase something. I will receive a small percentage of the sale at no additional cost to you. Thank you for your continuous support of Katie's Cucina!