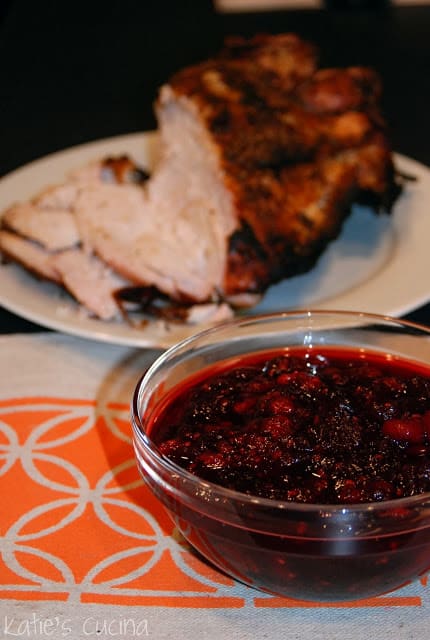 Are you tired of eating the same old plain-jane cranberry sauce? Mix up your typical traditions and add some raspberries to your sauce. This is an easy-spruce-up-an-old-can-of Cranberry sauce kind of recipe. I loved this sauce, but my husband unfortunately wasn't a fan of the raspberries. The raspberries really sweeten it up and give it a fruitier flavor!
Do you typically stick with the canned cranberry or make your own?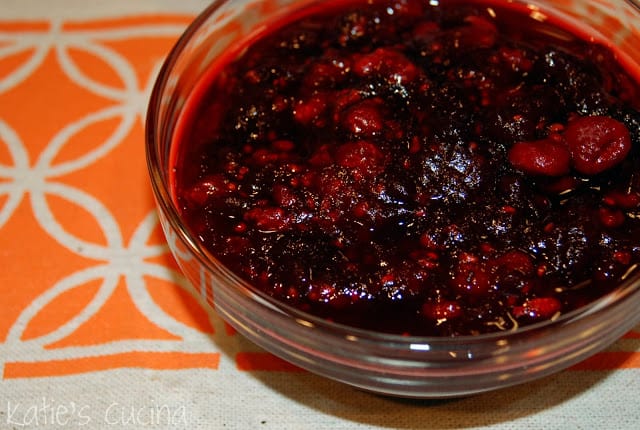 Source: EveryDay with Rachael Ray, November 2011
1 cans (14 oz. each) jellied cranberry sauce
1 bag (10 oz.) unsweetened frozen raspberries
Directions:
1. Combine the cranberry sauce and frozen raspberries in a microwavable bowl. Microwave on high power, stirring occasionally, until the cranberry sauce has melted, about 8 minutes. Let the mixture cool to room temperature. Strain, if desired, to remove any seeds. Cover and refrigerate until chilled.