Iced Peppermint Coffee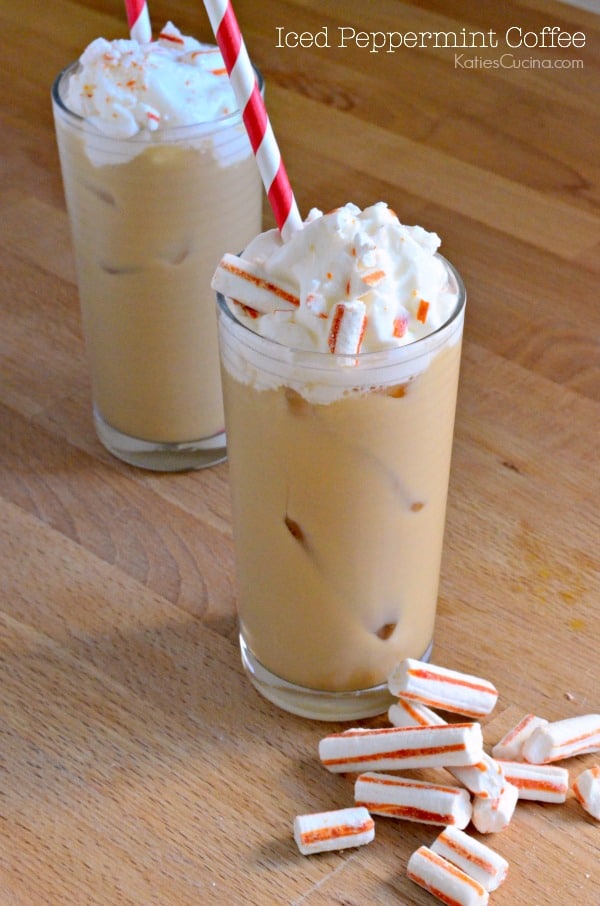 I have another delicious iced coffee recipe for you today. Back in October I shared my delicious (and easy to make recipe for Iced Pumpkin Coffee). Today, I have a recipe for an Iced Peppermint Coffee. I love making seasonal coffee-house beverages at home. It tastes just as good and best of all I can control what goes in it. And if I want a little extra sugar or syrup ok and maybe some whipped cream I can have it all!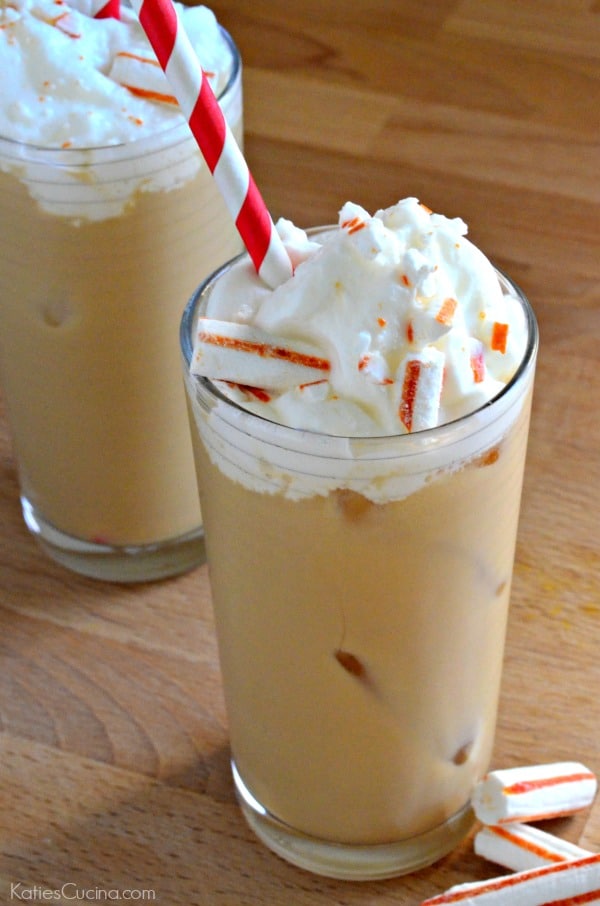 I didn't have traditional candy canes on hand for this recipe. I had the chalky-melt in your mouth type. They actually worked great (despite not really being able to crumble like I wanted them too). Over time they disintegrated into the coffee making it that much more pepperminty (yes that is a word).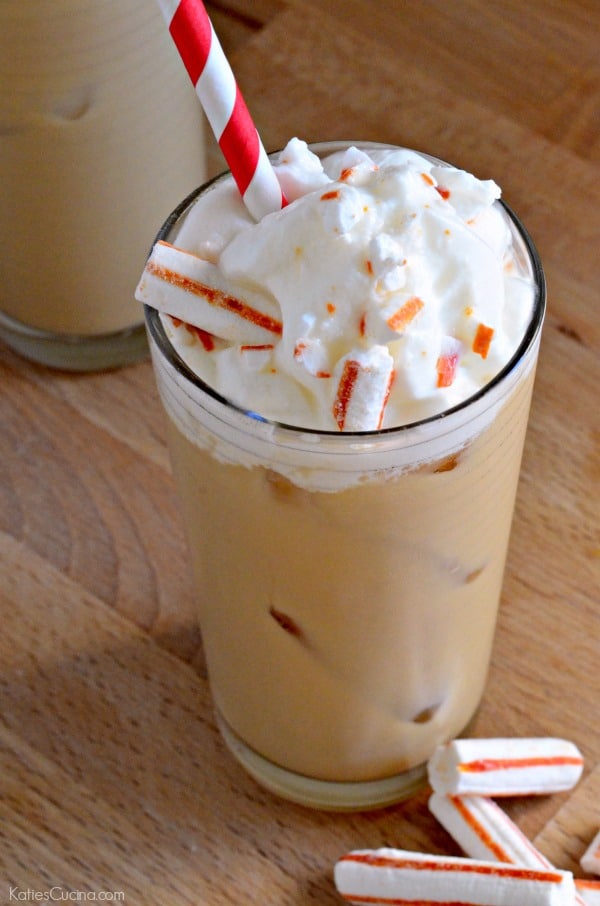 I used this Torani peppermint coffee sauce that I found during my last trip to World Market. I had to buy it plus I also found a dark chocolate and white chocolate sauce. So get ready–I'm sure I'll have more coffee recipes in my future! Of course I also add in paper straws because they are fun.  Of course they aren't fun once they start to get mushy on you. But I tend to drink my coffee really fast so I never have to deal with this happening to me!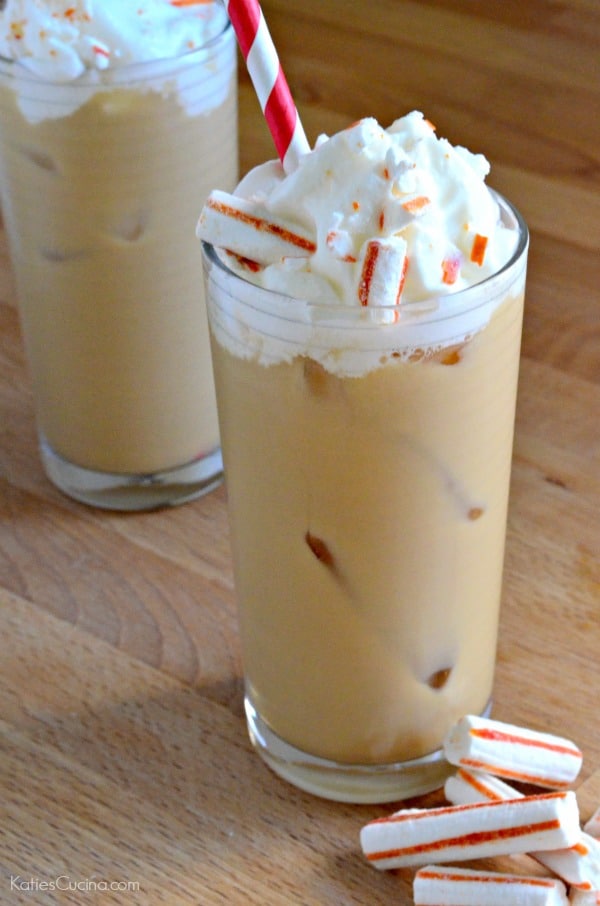 Pick up the peppermint sauce and make Iced Peppermint Coffee (again and again and again). The one $6 bottle will make you a dozen cups of iced coffee where as you would spend close to $6 on just one iced coffee!

Make a seasonal coffee house favorite at home all year round!
Yield: 2 - 10 OZ. COFFEES
Prep Time: 5 minutes
Total Time: 5 minutes
Ingredients:
16 oz freshly brewed coffee, chilled
1/4 cup half and half
1/4 cup powdered sugar
1/4 cup peppermint bark coffee syrup
ice
whipped cream
crushed candy canes
Directions:
In a large bowl mix together the chilled coffee with half and half, powdered sugar, and peppermint bark coffee syrup. Whisk until incorporated.
Drizzle additional peppermint bark coffee syrup around the rim of the glass, moving around in a circular motion. Then add ice, fill the glass with peppermint coffee. Top with whipped cream and crushed candy canes. Enjoy
Disclaimer: There are affiliate links in this post. 
Warning
: Use of undefined constant rand - assumed 'rand' (this will throw an Error in a future version of PHP) in
/home/kjasiewicz21/webapps/katiescucina/wp-content/themes/katiescucina/single.php
on line
74
One Response to "Iced Peppermint Coffee"
Leave a Comment