Instant Pot Mongolian Beef
My easy recipe for Instant Pot Mongolian Beef with a flavorful homemade sauce will fool your family into thinking they are eating Chinese takeout.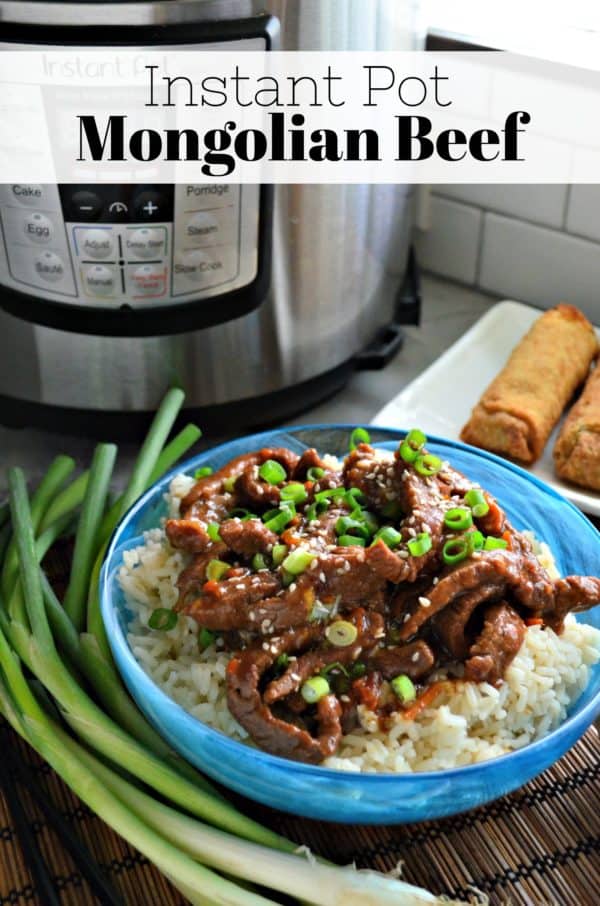 My husband often complains that I make the same recipes—or at least variations of the same foods and flavors. I've been working hard on "jumping out" of my comfort zone and experimenting with new recipes to spice things up come dinnertime. I love Chinese food and so does my family; however, my husband isn't always convinced on my home takeout. So when he saw "Mongolian beef" on the menu board he raised an eyebrow. I know he had doubts in this meal; however, he never said it out loud. As it came closer to dinner being ready, our home started to fill with the smell of a sweet and savory beef sauce—I could see my husband perk up. At that moment, I knew this recipe for Instant Pot Mongolian Beef was going to be a winner.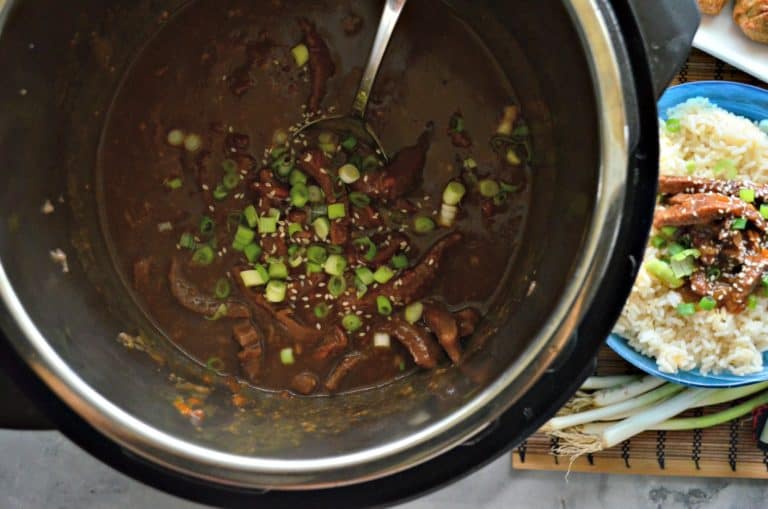 A little insider info—everything that is photographed for the blog is normally dinner that evening. I'll try to cook dinner a little earlier then normal so that I have ample time before serving dinner. We always have dinner together as a family. It's a bit chaotic, but it's how both my husband and I were raised and we feel it's very important to sit as a family each and every night. Very rarely do we not sit and have dinner together. One the rare occasions that my husband works late, my 4-year old cries that daddy isn't eating dinner and he insists on waiting to eat with him. However, his stomach always wins that battle.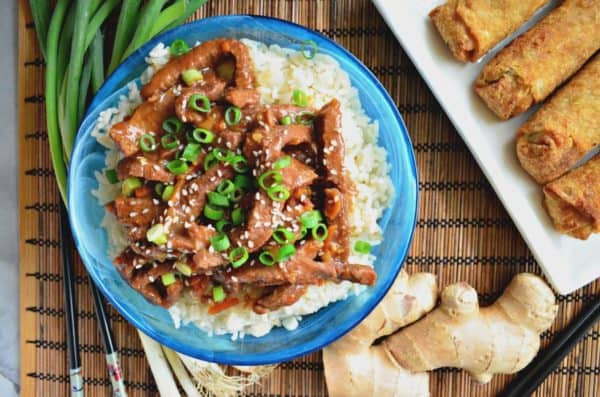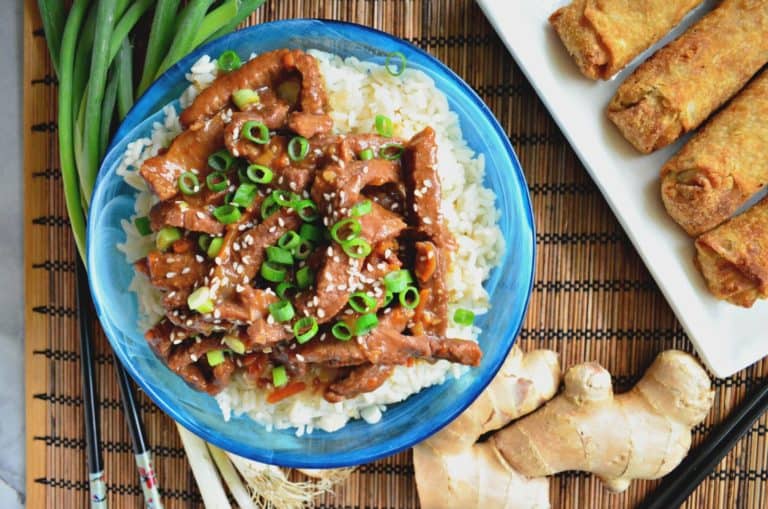 Do kids like Instant Pot Mongolian Beef?
Since this meal made a lot I served the kids and my husband and then I photographed "dinner". A few bites in and everyone was raving. My 1.5 year old was already done with the beef I served her by the time I sat down to eat. I had to go back and get a second helping of beef for her. Because the kids were eating this I lessened the amount of red pepper flakes in the recipe. If you like it spicy you can add more. Just remember—it's always better to add less then make it too spicy and un-edible.
What sides do you serve with Mongolian Beef?
I paired this meal with white rice, steamed broccoli (great way to get the kids to eat it—just pour some of the extra Mongolian Beef sauce on top of it), vegetable egg rolls, and my sesame cucumber salad. I hope your family loves this meal as much as mine did!
Warning
: Use of undefined constant rand - assumed 'rand' (this will throw an Error in a future version of PHP) in
/home/kjasiewicz21/webapps/katiescucina/wp-content/themes/katiescucina/single.php
on line
74
Leave a Comment