This recipe is brought to you by Laura's Lean Beef. As always, all opinions are my own.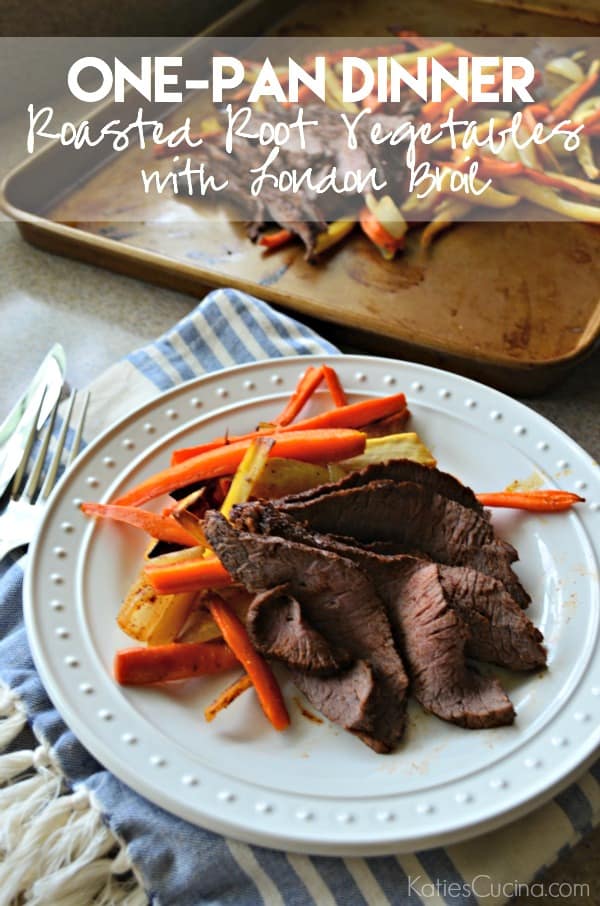 I'm sharing my first (of I'm sure many) one-pan dinners. Have you heard of this new craze? It's just like the one pot meal trend where you cook everything in one pot, except now we are cooking it all one-sheet pan. Today, we are cooking up a one-pan dinner of Roasted Root Vegetables with London Broil. I love making London Broils in our home—it's a cut of beef I've been grilling for years. But I'll be the first to admit I've never roasted in the oven. I never thought too because it generally cooks pretty quickly. However, after giving it a try I'm sold and can't wait to roast again on a cold winter's night!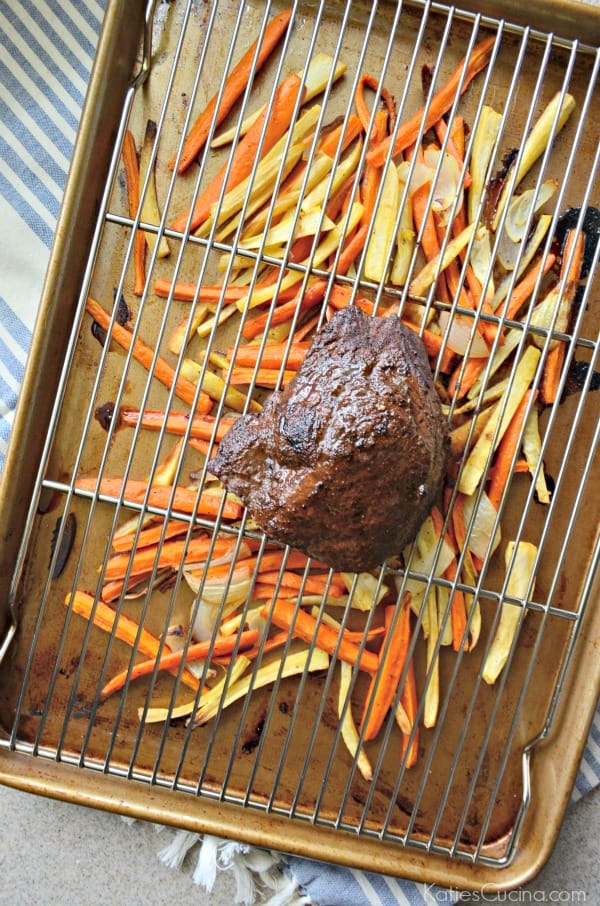 While browsing the meat section at Target I found a wide variety of Laura's Lean Beef Grass Fed products. I was super excited to find a London Broil cut. In the past I would buy a big old piece of London Broil and cut it down. The Laura's Lean Beef Grass Fed London Broil Steak comes in half pound increments. Perfect for a family of 2 or 3! And since it's Laura's Grass Fed Organic beef it's certified Organic by the USDA. The cattle are raised on certified organic pastures free of pesticides and fed a diet of 100% organic grasses.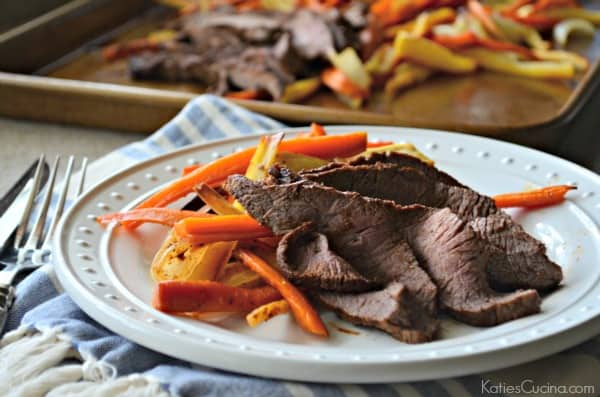 The entire recipe takes less than an hour to cook. My husband LOVED this meal. He's been asking me to make it again since making this a few times now. It's a meal I've officially added to my menu rotation. He loved it as is I loved dipping my steak in a little cucumber dill Greek yogurt dressing. It gave an additional depth of flavor the meal. I'm a saucy type of lady when it comes to my steak.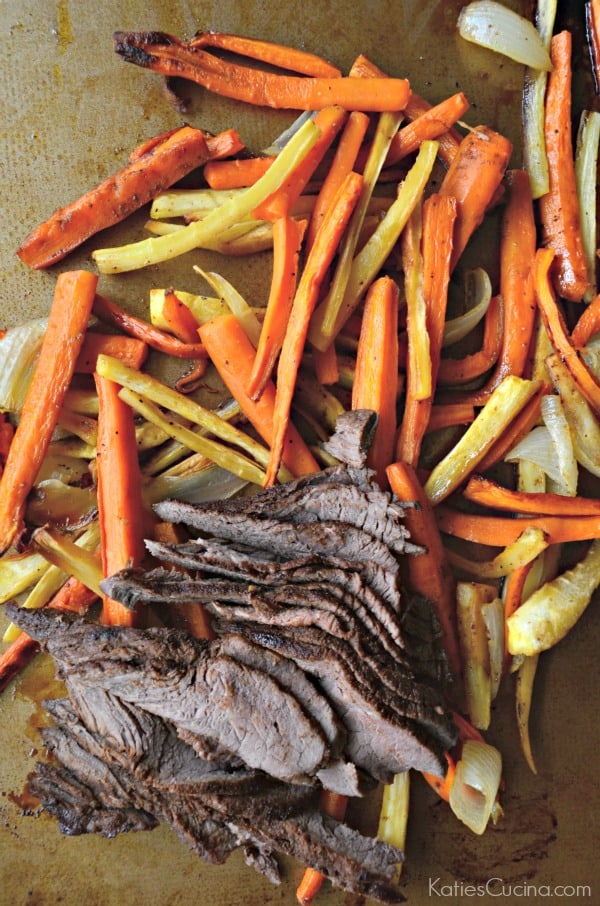 I'm sharing this recipe for One Pan Dinner: Roasted Root Vegetables with London Broil on Laura's Lean Beef Blog.
Check out other recipes I've created for Laura's Lean Beef: