Let your slow cooker help you entertain for your next barbecue and make my recipe for buttery slow cooker corn on the cob.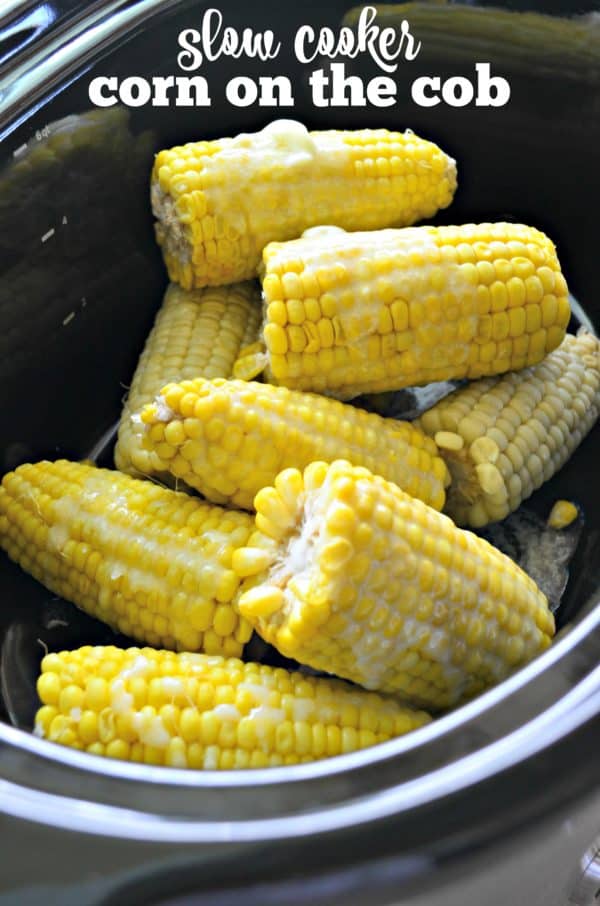 I hope everyone had a great 4th of July. One thing that I always have to have at our summer barbecues is corn on the cob. And today… Get ready to have your mind blown. I'm telling you, it's the simple things in life that gets me excited. I'm going to show you how easy it is to cook corn on the cob in the slow cooker. I was helping my mother in-law plan a big barbecue earlier this summer and I wanted to make corn on the cob; however, I didn't feel like boiling a dozen ears. As well as trying to figure out how to keep that corn hot. That's when a light bulb went off in my head! Why not put the fresh ears of shucked corn right in my slow cooker? I've done this with baked potatoes and it's worked beautifully, so why not try it with corn. The results were just as good as boiling the corn. You'll never notice the difference. I pinky promise.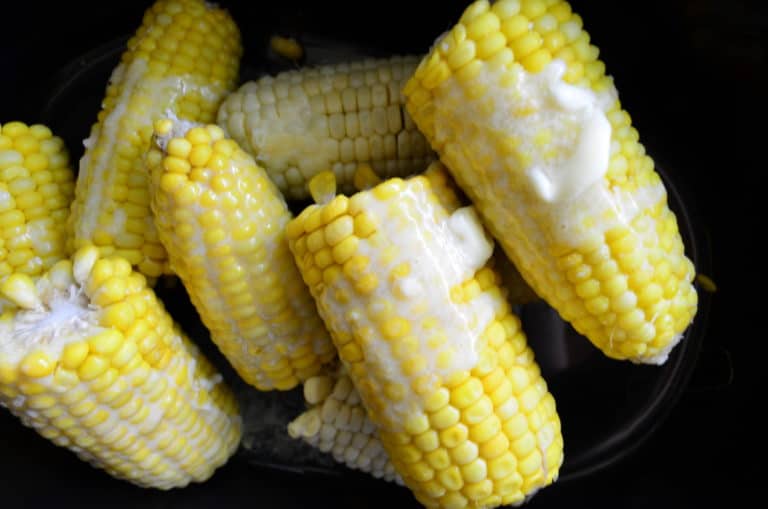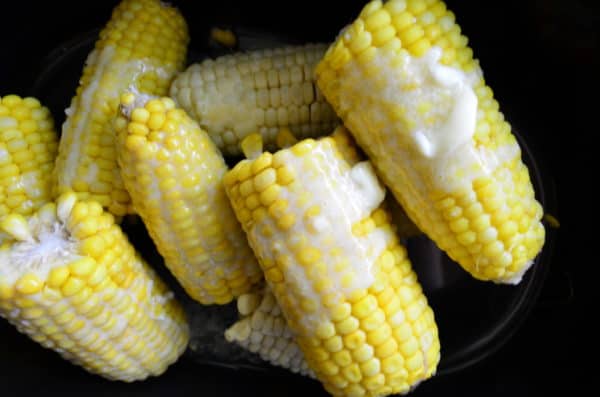 You'll notice that some methods on the Internet require you to wrap each ear of corn with aluminum foil. This is so not needed. It takes a lot of time and let's get real, it's a big old waste of aluminum foil. You get the same greet results without wrapping each ear of corn. You'll want to shuck, remove all the hair, and rinse the corn. Then place them in the slow cooker. If I'm entertaining for a really large crowd I'll cut the corncobs in half so that way it stretches the corn further! When you have a lot of side dishes and main dishes a half ear of corn is all most people will want! And for those who want more, well they can back for seconds and thirds! This is also good when you have little kids eating too. They can feel special and eat corn on the cob with the adults and not waste it because it's small like them!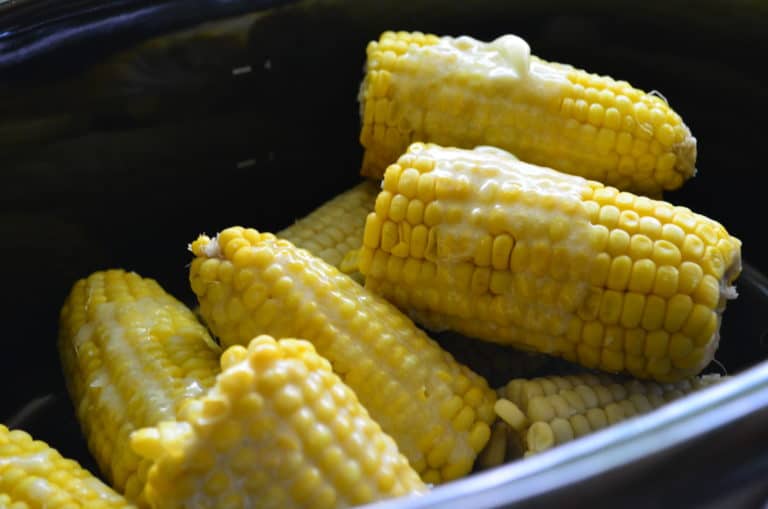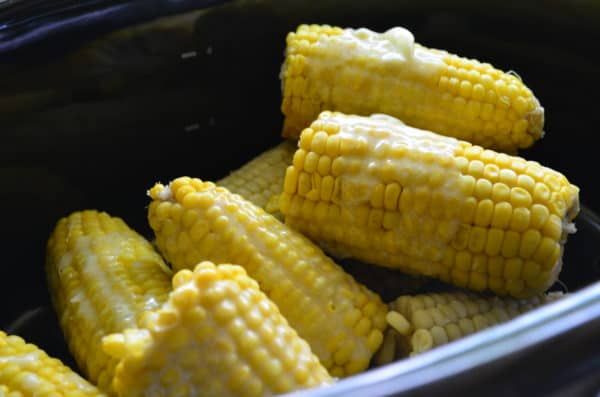 Once the corn is done all you need to do is drain the water and then throw in a stick of butter. I prefer salted butter for recipes like this. Place the lid back on the slow cooker and let the butter melt. Tip: if you place the stick of butter on the counter when you start cooking the corn in the slow cooker it will be soft and will only take minutes to melt on the hot corn! Nothing is better than butter drenched corn on the cob. I don't think I'll ever cook corn on the stovetop when I'm entertaining and making a lot of it. If you want to simplify entertaining this summer, I challenge you to cook corn on the cob in the slow cooker!