This is a sponsored post on behalf of OXO.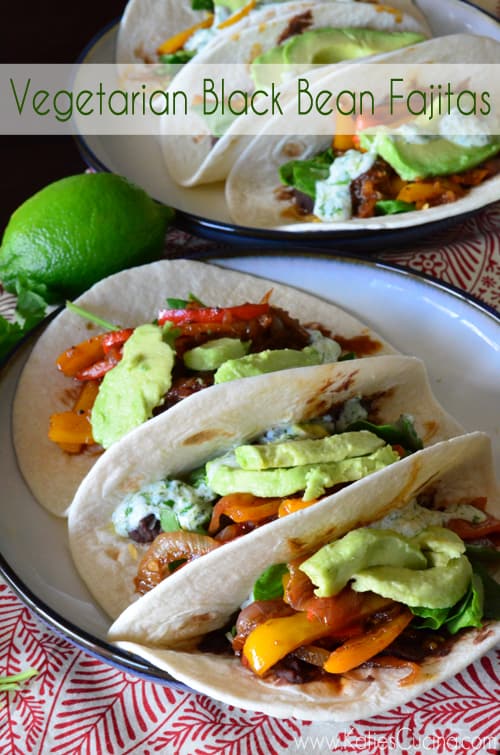 I finally spilled the beans yesterday, and announced that I'm expecting a baby in March. One thing I've had the hankering for over the past 2 months is Mexican food. I can not eat enough Mexican food (you might recall that before I was pregnant I also loved Mexican food so some things maybe haven't really changed). But let's get this straight. I can not do spicy foods like I use too. So all my Mexican meals are sans the spice for right now. Which is probably a good thing since I have a crazy amount of heartburn this early on. I love tomatoes and peppers but they kill me… for someone who has never experienced heartburn in her life… its intense!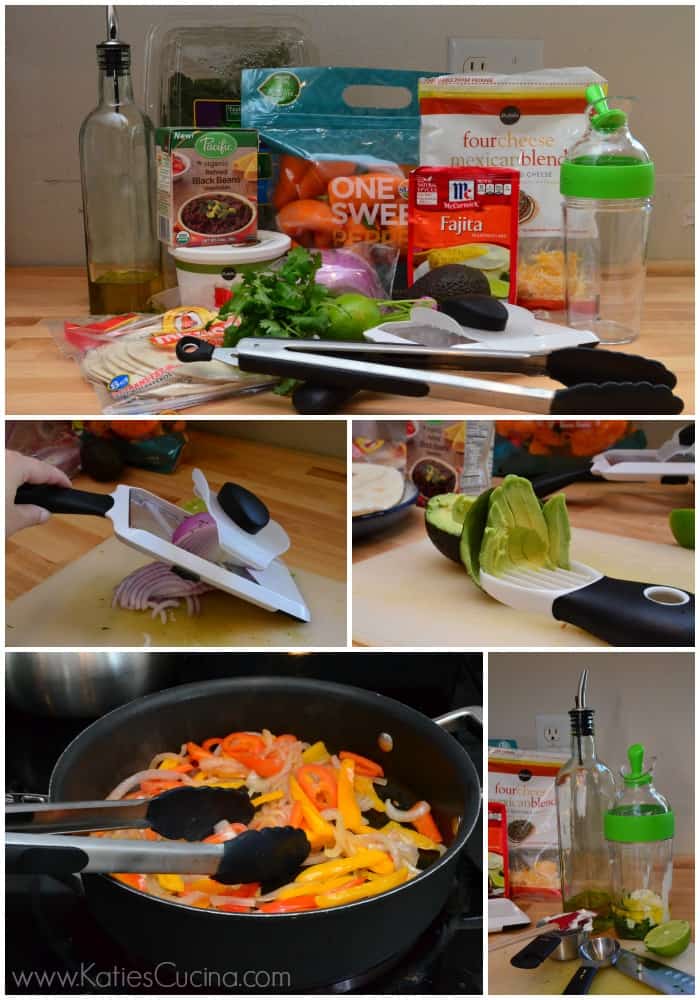 Last month (or maybe 2 months ago–I've lost track of time in this point in my life), I accepted a vegetarian recipe challenge from OXO and Plated. The goal–make a vegetarian recipe for 2 people using at least 3 OXO kitchen tools and 12 ingredients or less. Sounds easy, right? I was up for the challenge.
A little side story on how I got to this recipe…
A few weeks ago, I went to make chicken fajitas when low and behold my pregnancy brain got the best of me because I think someone (that would be me) forgot to freeze the chicken before it went bad in the refrigerator. So when we defrosted it and started cleaning and cutting the chicken–something didn't smell right. This of course was during my all day non-stop nausea. I had just started touching raw meat again, and then I got rotten chicken. Dinner still needed to be made, so I opted to make us a vegetarian version. Both my husband and I loved them, and that's when I knew I would remake my vegetarian black bean fajitas for this challenge. I used my favorite hand-held mandoline slicer, 9″ tongs with nylon heads, salad dressing shaker, and the 3-in-1 avocado slicer to name a few. Let's get real–my entire kitchen is stocked with OXO kitchen tools.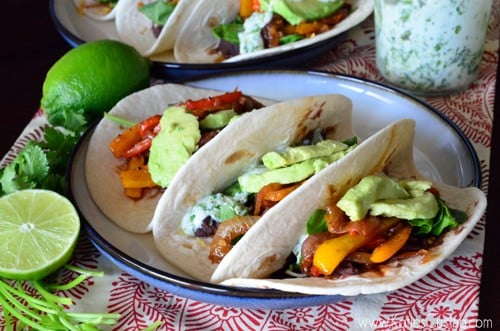 The best part about these vegetarian black bean fajitas… they are cooked and on the table in less than 30 minutes. The longest part about preparing these fajitas is that they require quite a bit prep work! But trust me, oh-so worth it in the end. You'll have some refried black beans leftover, so feel free to serve them as a side! Whether you are vegetarian or not–you'll love this recipe–full of flavor and hearty!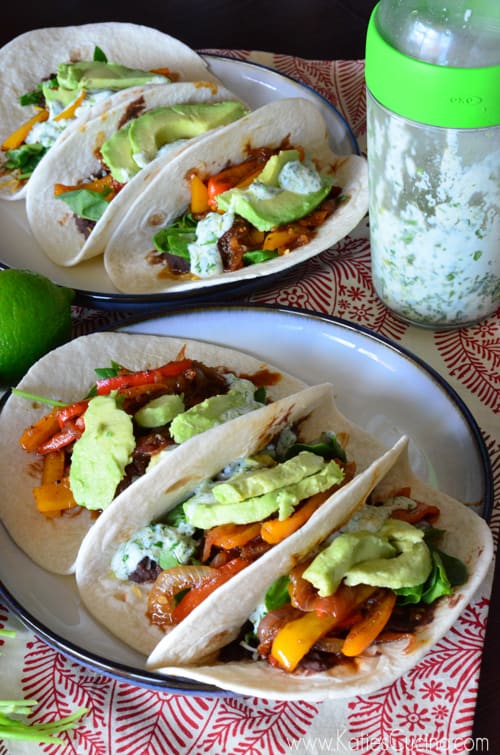 Katie Original Recipe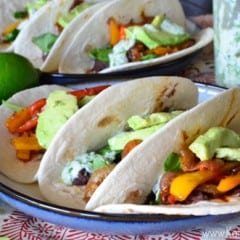 Ingredients
For the Cilantro Lime Sauce:
1/4

cup

cilantro

minced

1

tbsp

olive oil

1/4

cup

sour cream

1/2

lime

juiced
For the Fajitas:
6

mini bell peppers

multi-color

1/2

red onion

1

tbsp

olive oil

1

fajita seasoning mix packet

13.6

oz

box of refried black beans

1/2

cup

spinach

chopped

1

avocado

sliced

1/2

cup

shredded Mexican cheese

6

small flour tortillas
Instructions
For the Cilantro Lime Sauce:
Mince 1/4 cup of cilantro. Place in the

OXO Salad Dressing Shaker

combine 1 tablespoon of olive oil, 1/4 cup sour cream, and 1/2 lime juiced. Secure lid, shake well, and refrigerate until your ready to serve fajitas.
For the Fajitas:
Using the

Hand-Held Mandoline Slicer

begin slicing half of the red onion on setting 3 (thickest setting). Then clean and de-seed the mini bell peppers, thinly slice.

Heat a skillet with 1 tablespoon olive oil. Place the sliced red onions and mini bell peppers in the skillet. Cook on medium-high setting for 5-7 minutes (with the lid on). Using the

9" Tongs with Nylon Heads

mix veggies a few times.

In a

measuring cup

add 1/2 cup of water and disolve the fajita seasoning mix. Add to the skillet, mix well, and turn the heat off.

While the veggies are cooking, heat the refried black beans until they are hot. Chop spinach and

Slice

the avocado and set both aside.

Begin preparing the fajitas. Lay the 6 small tortillas out, spread 1 tablespoon of refried black beans on to each tortilla. Divide the half cup of shredded Mexican cheese among the 6 tortillas as well as the vegetables. Top each tortilla with sliced avocado and pour cilantro lime sauce on each fajita.
Disclaimer: I received OXO Kitchen Tools in exchange for participating in this challenge. 4 winners will be chosen by OXO and Plated and recipes will be featured nationwide via Plated. As always all opinions are my own.