Biscoff Cookie Milkshake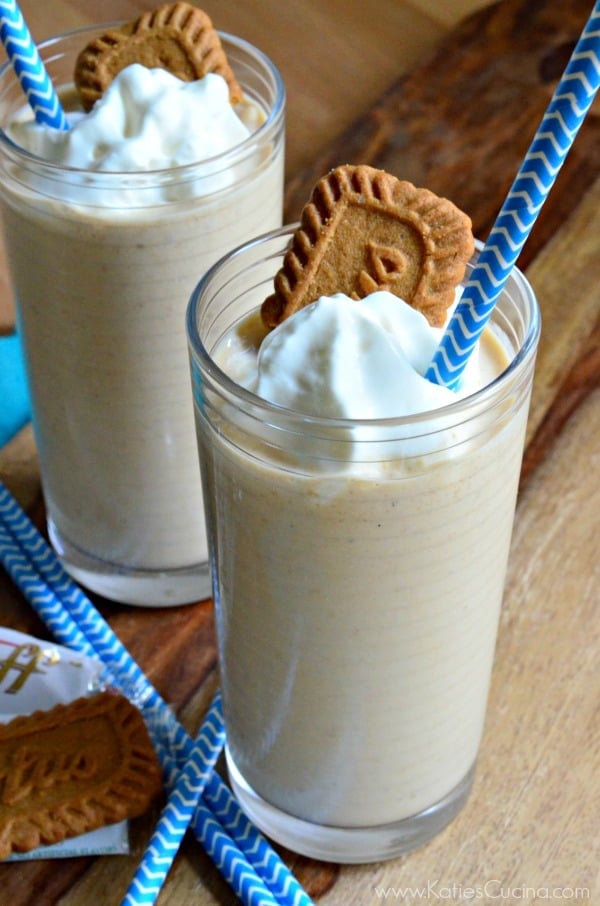 Are you ready for a sinfully delicious week of milkshakes? Julie from The Little Kitchen and Lindsay from Love & Olive Oil are hosting a milkshake week. Milkshakes are ideal for parents with newborns. They are ideal to make because they take all but 5 minutes! While cleaning out my pantry I found a hidden jar of Biscoff and a few leftover Biscoff cookies. At that momement, I knew I needed to make them into a milkshake. And that I did. My mom happened to be over to visit Mr. Ryder and that gave me a few minutes to myself, so what does one do when they have a few minutes to themselves? Make a Biscoff Cookie Milkshake of course! And then I stuffed my face with a milkshake, and so did my mom and husband!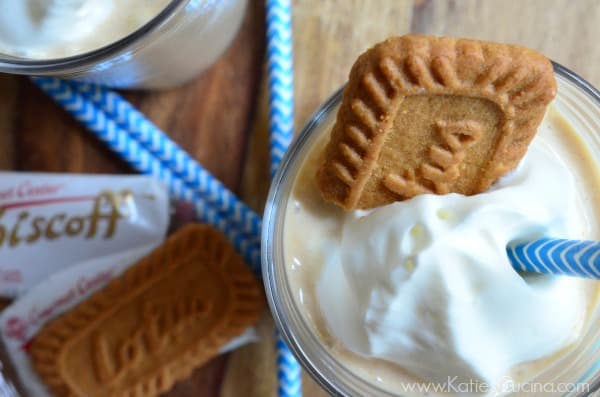 I first fell in love with the Biscoff cookie on a business trip a few years ago. My husband would tell you that he first fell in love with them in high school. He use to work at our International Airport as a skycap. You know, the people who greet you at the curb and expedite your check-in process. Or maybe you've seen them at the luggage carousel ready to help you sling your bags on to a cart and walk them to your car for you? My husband did that only for a year and then 9-11 happened and just about everyone at our International airport was laid off. Before he was laid off he worked at the Delta terminal. That meant… endless amounts of Biscoff cookies. To this day, when we go on a plane ride we mostly only fly Delta to get the cookies. True story. Yes, we realize that we can get the cookies at the grocery store, but theres something about them–consuming Biscoff cookies thousands of feet in the sky that makes them special.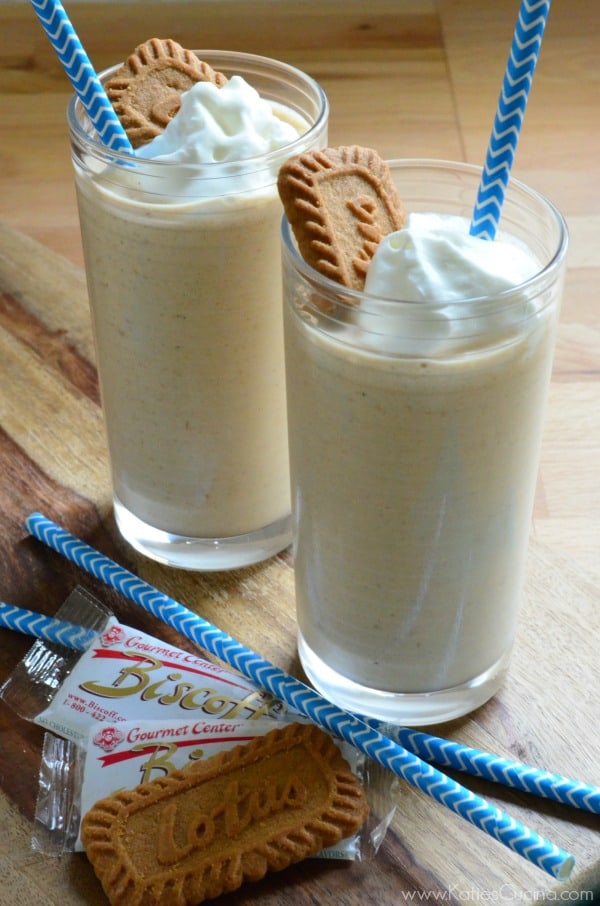 Let's get back to the milkshake. I knew that this Biscoff Cookie Milkshake would be a hit in my home. Milkshakes in general come together so quickly and with such ease because you use ingredients you have on hand. You use that last little bit of ice cream that has been lingering in your freezer, plus milk, and whatever other contents you have on hand. In this case I used Biscoff spread and Biscoff cookies. Then to top it off I had just a tiny bit of whip cream on hand in my freezer. Not fresh like I prefer, but the canned version that makes desserts extra easy when you just don't have that extra minute to whip up freshly made whipped cream. I then topped each milkshake with a half of a Biscoff cookie.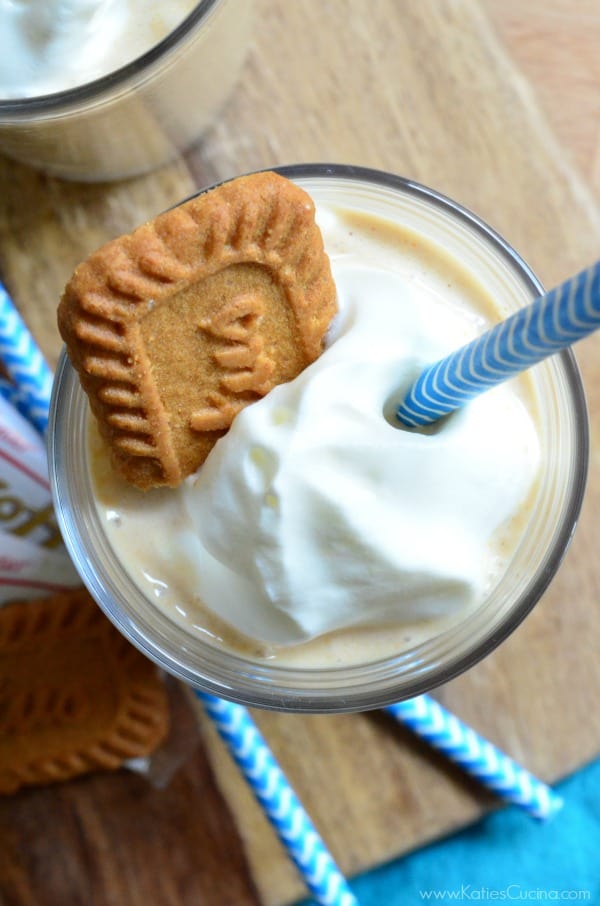 I'm not gonna lie… Milkshake week is not going to help my postpartum waistline, but it sure will taste good! Everything in moderation… right? Head on over to enter to win Love & Olive Oil's giveaway & The Little Kitchen's Giveaway for Milkshake week!
Other Milkshakes from Katie's Cucina:
And in case you are looking for more milkshakes… go check out the rest of these sinfully delicious Milkshake Recipes!
Katie Original Recipe
Ingredients
3 cups Vanilla Ice Cream
1 cup Biscoff Spread
1 cup Whole Milk
5 Biscoff Cookies, divided
Whipped Cream
Directions
In a blender add the vanilla ice cream, Biscoff spread and whole milk. Blend for 20 seconds. Scrape down the sides if need be. Then add 3 Biscoff cookies and pulse for 5 seconds until cookies are broken and mixed into the milkshake.
Divide evenly among 4 glasses. Top with whipped cream and half a Biscoff cookie.
https://www.katiescucina.com/biscoff-cookie-milkshake/
This recipe is brought to you by Katie Jasiewicz of Katies Cucina
Warning
: Use of undefined constant rand - assumed 'rand' (this will throw an Error in a future version of PHP) in
/home/kjasiewicz21/webapps/katiescucina/wp-content/themes/katiescucina/single.php
on line
74
43 Responses to "Biscoff Cookie Milkshake"
Trackbacks/Pingbacks

Leave a Comment