Gone are the days of boiling noodles and layering and baking… make my One Pot Lasagna Bolognese recipe and you'll have dinner ready in under an hour!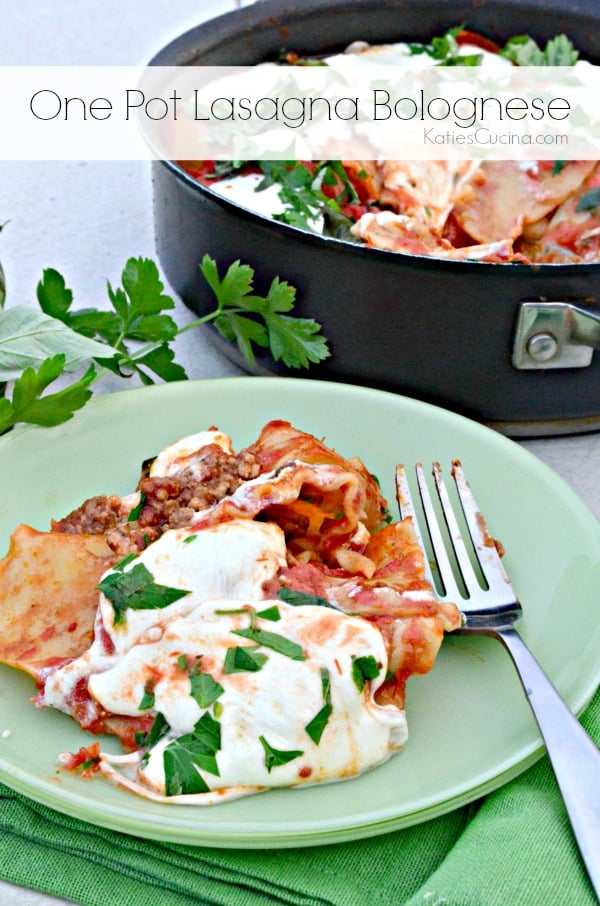 Get ready for the easiest lasagna recipe on the planet. I started making this One Pot Lasagna Bolognese once Ryder was born and have been making it since (at least once a month). Over the past 7 months I've perfected it. Wait, let's stop right there. How is my baby 7 month's old today!?!?! Time is flying and I would officially like it to stay still!
Back to the One Pot Lasagna Bolognese… It's so good that I'll be making it during the holidays when my family is in town. Easy dinner that can be made in under an hour. No boiling noodles in one pot, making sauce in another, then spending the time to layer the noodles and sauce and cheese only to have to wait for it to bake in the oven for an additional hour. One pot and taste just as good if not better. What more can you ask for?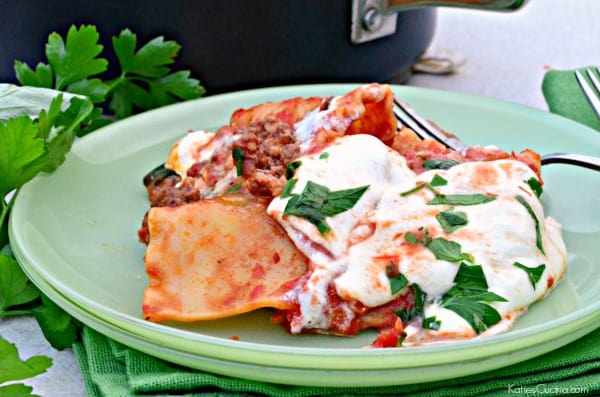 Even better it tastes amazing the next day. That is if you actually have leftovers. I find that a skillet typically gives us 4 servings. Perfect for dinner and then lunch the next day for a family 2 (and a half). I fear the day that Ryder can eat and eat meals like this. I'm sure he will be just like his dad, and eat me out of house and home. I know he will one day enjoy this One Pot Lasagna Bolognese as much as we do.