If you find yourself with holiday leftovers my round-up of over 40+ Thanksgiving Leftover Recipes will have the turkey, stuffing, cranberry sauce, mashed potatoes and even leftover pie used up creatively in no time!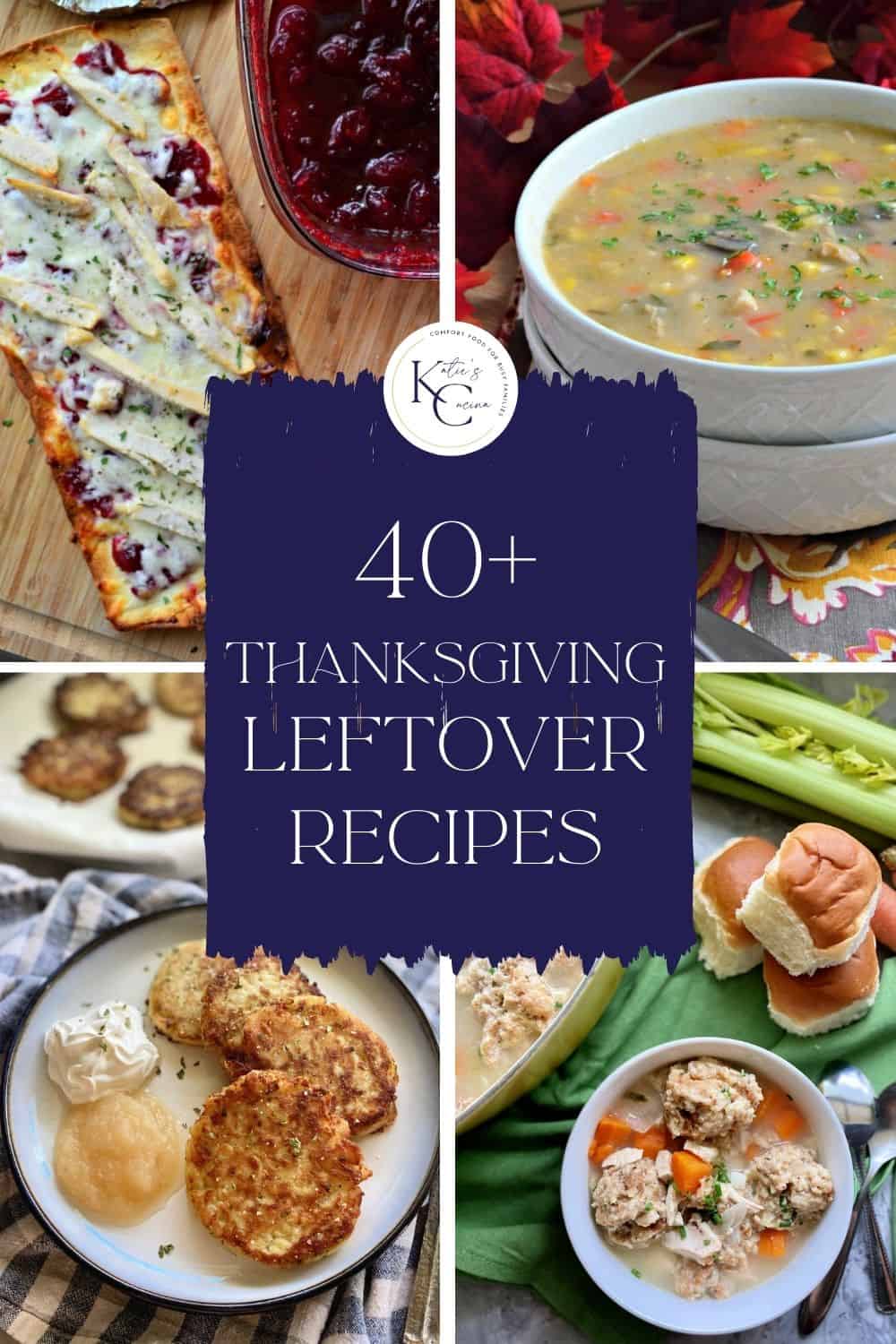 I hope everyone had an amazing Thanksgiving. Now that are bellies are full and our refrigerators are full of leftover turkey, mashed potatoes, and other sides I felt it was time to share a round-up of 40+ Thanksgiving leftover recipes.
I rarely ever serve my leftovers the same the next day. I love to create new recipes and ways to use up the leftovers to make my guest feel like they are eating new meals. And of course not get tired of eating turkey, turkey, and more turkey.
Jump to:
Leftover Turkey Recipes
If you find yourself with an abundance of turkey, these leftover turkey recipes should be able to use it up in no time! From creative pot pies, to soups, stews, and sandwiches!
Leftover Stuffing Recipes
What do you do when you have way too much stuffing? Transform the dressing into delicious new meals! From soups to frittatas I have 10 of my favorite leftover stuffing recipes.
Leftover Cranberry Sauce Recipes
Did you make too much cranberry sauce? No problem at all! From turkey salad, flatbreads, and even a baked brie I have a wide-variety of leftover cranberry sauce recipes for you to use!
Leftover Mashed Potato Recipes
I always make more than enough mashed potatoes so I can make mashed potato cakes or even mashed potato soup! I've gathered quite a few of my favorite leftover mashed potato recipes!
Leftover Pie Recipes
Tired of eating pie? Check out these creative ways to reinvent pie leftovers into a totally new and creative dessert!
I hope all of these Thanksgiving Leftover Recipes ideas has you cooking up all your leftovers and reinventing them into something totally brand new!
Disclosure: There are affiliate links present in this post. That means if you click on a link and purchase something. I will receive a small percentage of the sale at no additional cost to you. Thank you for your continuous support of Katie's Cucina!