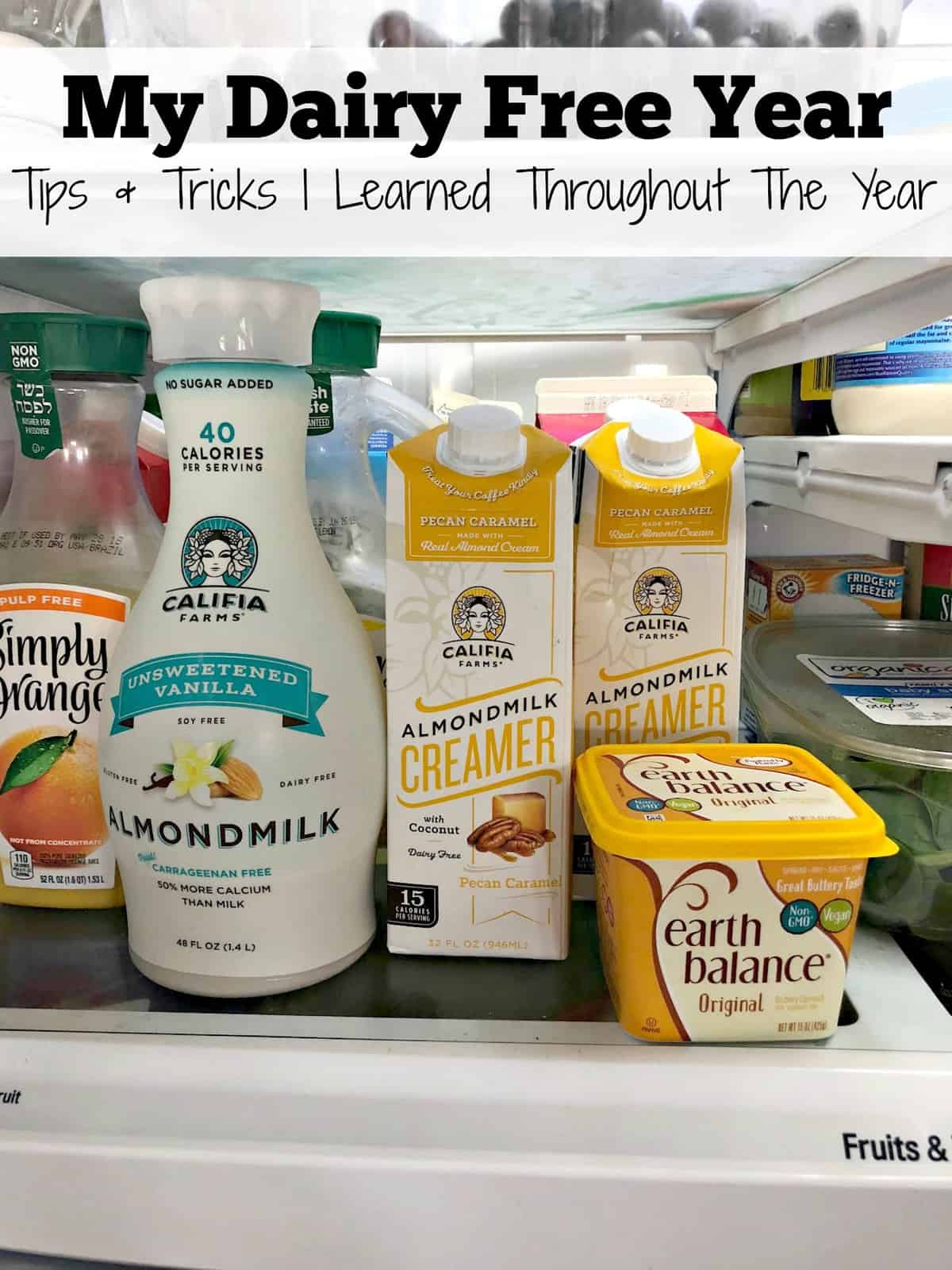 I'm not sharing a recipe today. Instead I'm sharing a HUGE secret from most of my readers and I'm finally spilling the beans today. I've hinted here and there but never fully came out until now. I've been dairy free for the past year. I mean–I think all the "dairy free" recipes was a big hint! Not by my choice, but my baby had a dairy allergy, and since I was breastfeeding I wasn't able to consume dairy. I use to think breastfeeding was the hardest thing I've ever endured, but pretty sure giving up dairy now tops the list. It has been an eye-opening experiencing that I don't wish on anyone. But of course–a mother's love, I'll give up whatever I need to make my baby okay. I'm sharing with you what I used as great substitutes and all the ins and outs I learned during my dairy free year. Please remember, always consult your doctor. I am not a doctor I'm just sharing my own personal story and what I found worked with me. My baby was allergic to the protein found in cow's milk. This is very common in babies and most will out grow this allergy by age 2. I'm happy to report that my baby has out grown the dairy allergy. I'm still light on the dairy with her, but she does drink about 8 ounces of cow's milk a day (I'm still breastfeeding). I also opted to start her on A2 Milk since that eliminates the A1 protein that most are allergic to.
So how did I do it? I did a hard core cut of all dairy the day after my birthday last year. Like cold turkey no dairy. I did it for 30 days to start with and by the first week I noticed a huge difference in Reagan. I basically wanted to hurt someone during that first month. So after the first month I went to two months, then three, and by month four she was 6 months old. I ate a little dairy and we were back to square one. At that point I was getting pretty use to living the dairy free life–didn't crave most dairy items the most ( minus pizza–everyone in my home missed pizza). So I just kept it up until after she was a year old. Then I started to very slowly add dairy back into my diet. I didn't really do the "dairy ladder" I just did my own thing. I've now been eating dairy for well over a month and my stomach is still not fully use to it, and spoiler alert. I feel horrible afterwards and wish I hadn't ate the food. I will also say that it has helped me shed my baby weight and then some. I also have cut most of my chocolate cravings (although I still crave sweets and can't resist a good chocolate chip cookie).
Here are a few key words to avoid when reading the back of a box:
Casein or caseinates
Curd
Ghee
Hydrolysates
Lactalbumin, lactalbumin phosphate
Lactose, lactoglobulin, lactoferrin, lactulose
Rennet
Whey or whey products
If you see any of these keywords put the package down and move on to the next item!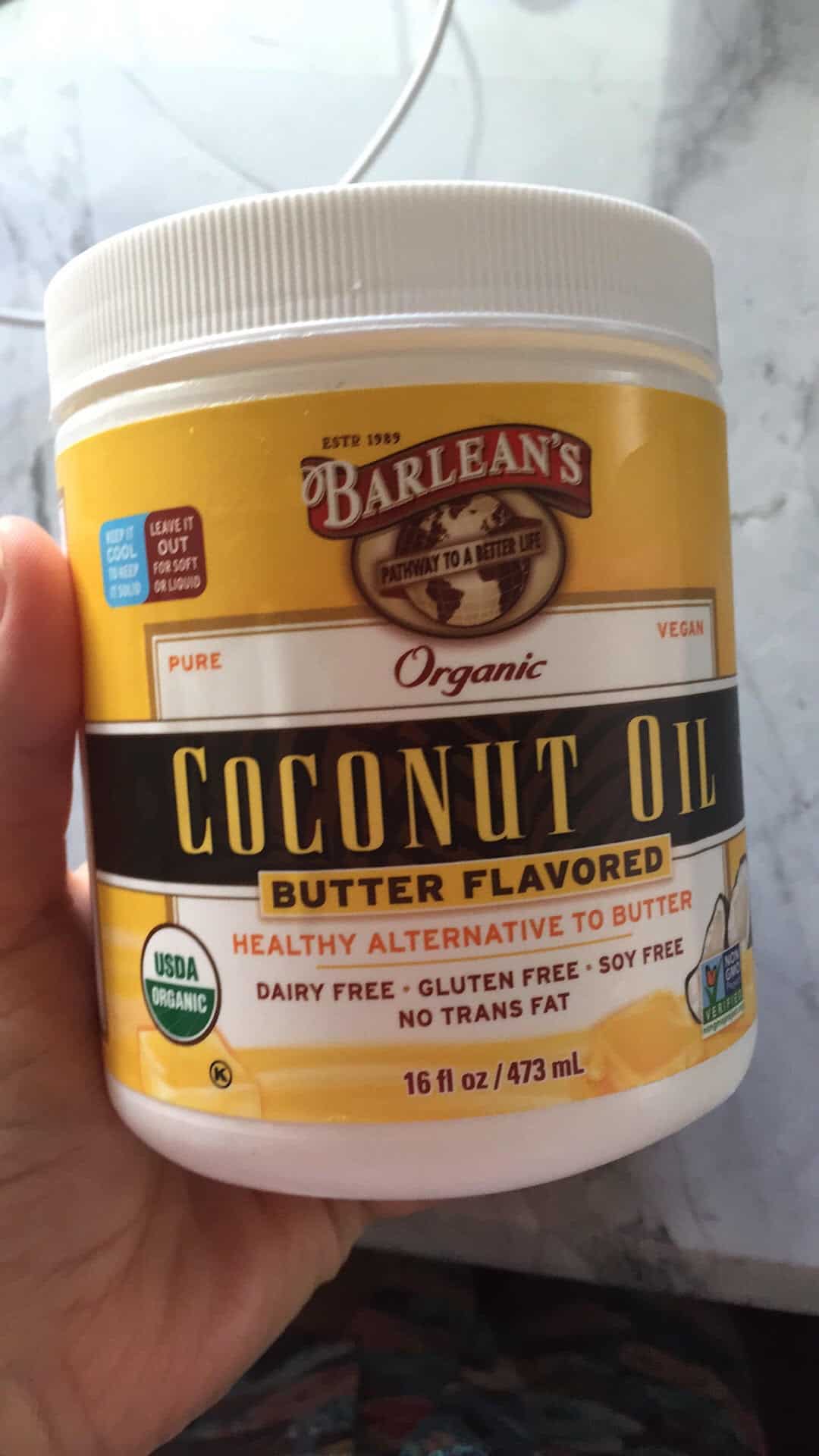 Here are some of my commonly asked questions/how I ate every single day.

What did you use to sub out butter in recipes?
I mainly used oils; coconut oils, butter flavored coconut oil, grapeseed oil, canola oil, etc.
I rarely ever used a dairy free butter and when I absolutely needed to (I didn't like the taste) I used Earth Balance.
Barleans Butter Flavored Coconut Oil was my go-to when we made popcorn, and it still is!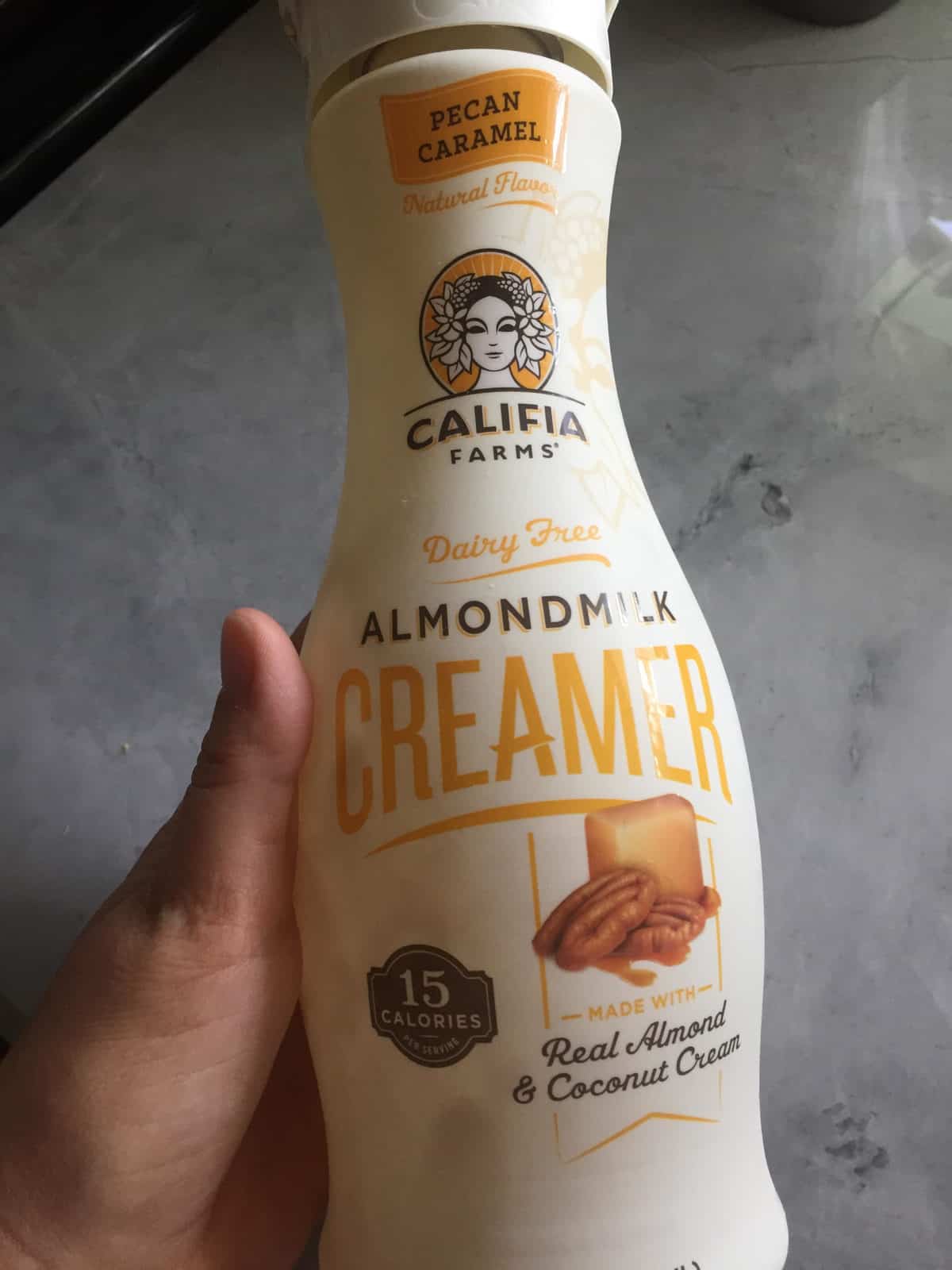 What did you use for coffee creamer and every day milk?
I tested just about every true non-dairy creamer on the market. *Be careful, some brands will say "non-dairy" but they contain Casein or caseinates. I LOVE Califia Farms products. My go-to creamer is the Pecan Caramel Creamer. I'm still drinking it daily.
I also use the Califia Farms Almond Milks as well. It's what I use to make the dairy-free cream base to all my casseroles and such!
Does Mayonnaise contain dairy?
I can't tell you how many times I had people at restaurants tell me "oh it has mayonnaise in it–you can't eat that". Mayonnaise does not contain dairy. It's egg and oil. So if you have an egg allergy you need to get a vegan mayonnaise. But just cutting out dairy and you are in the all clear.
What about cheese?
I tried dairy free vegan cheese a few times if I was desperateeeeeeeee. Because I had to stay away from cows dairy I was able to eat sheeps and goat dairy! Hello all the feta and goat cheese!
Dairy Free Cream Cheese– Kite Hill Chive Cream Cheese Style Spread was my go-to; however, you had to eat the entire container in a week or it went bad. It's $5+ a container. I wouldn't even use a lot I would just smear a little on plus veggies.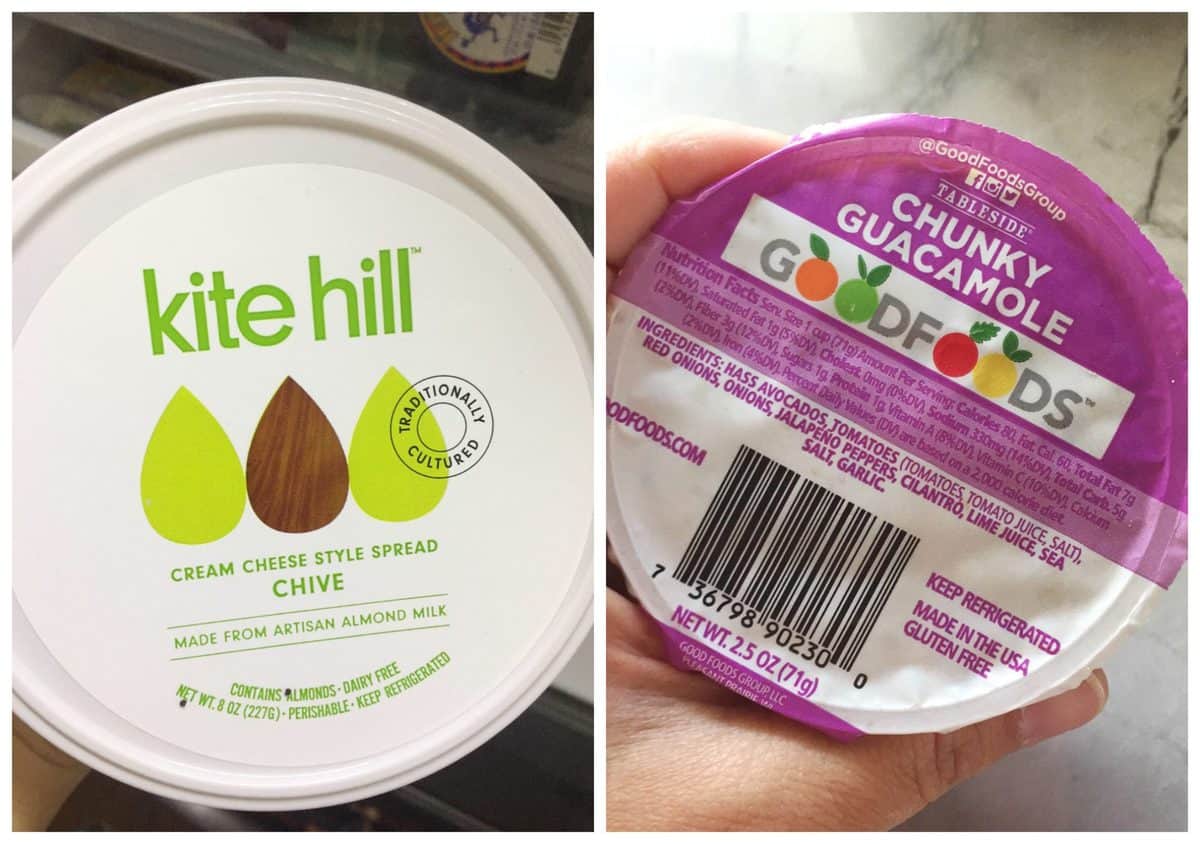 Breakfast ideas:
Annie's Organic Cinnamon Buns are dairy free!!! A nice little treat.
If you follow me on Instagram, you know I eat either avocado toast with tomato and bacon (when I don't have fresh avocados I use GoodFoods Gucamole. It's dairy free and delicious!) or a Kashi Whole Wheat Blueberry Waffle with peanut butter and sliced fresh fruit like bananas, strawberries and blueberries
Tomato Spinach and Feta Egg White Souffles -> omit feta if you can't eat Sheep's milk!
Lunch!
In the beginning I roasted veggies and ate with salads with homemade balsamic dressing.
I made a lot of dairy free soups
Dinner Ideas:
Lots of tacos with no cheese!
Fish on Friday evenings.
I even made my shrimp scampi recipe dairy free by subbing a little oil instead of butter. Lots of lemon, garlic and white wine to make the sauce.
Salisbury Steak (take the dairy out)
Holidays: After a few months in to being dairy free it dawned on me that my holiday dinner menu was going to be much different. Hence why I developed dairy free recipes for quite a few of my favorites: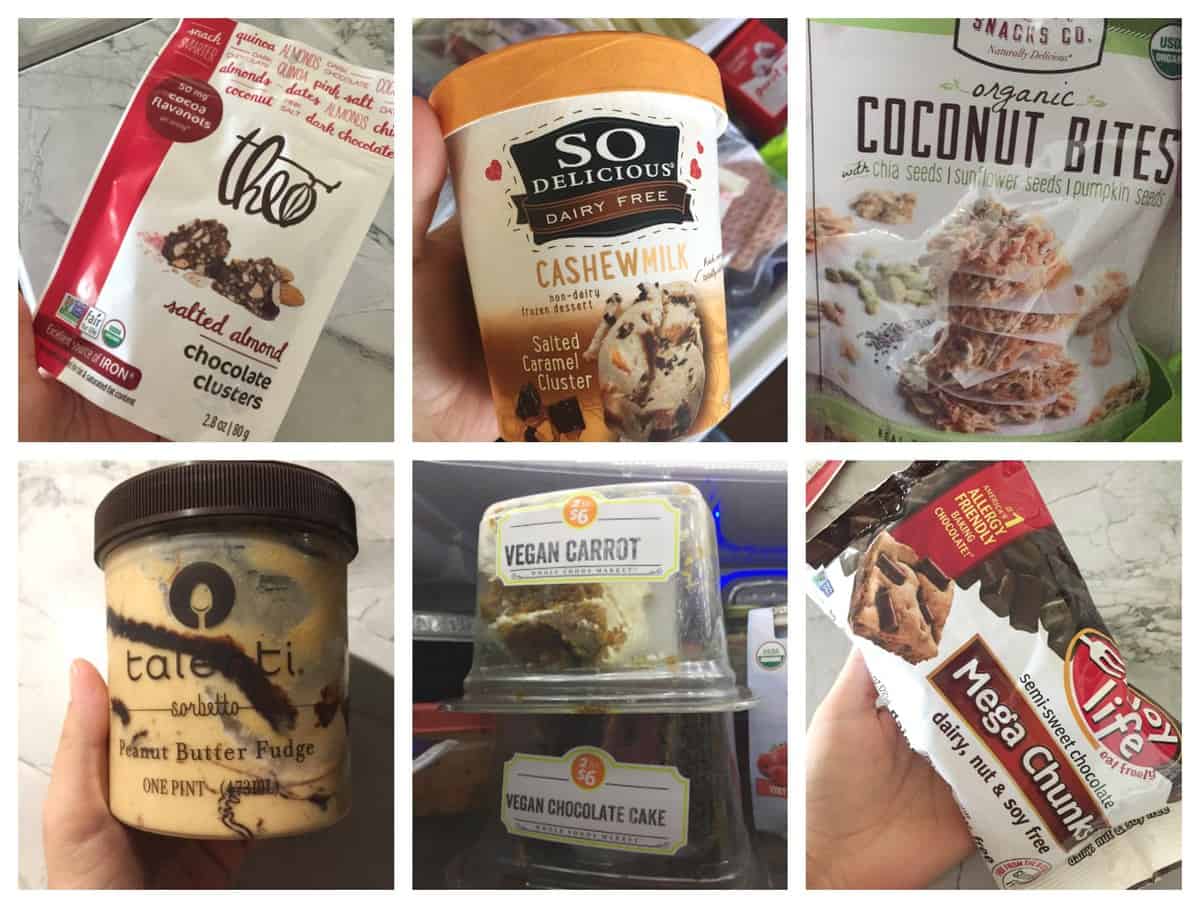 Craving something sweet? All of these were my go-to especially the peanut butter chocolate chip protein balls and the chocolate mug cake. My whole family ate the protein balls as an after dinner treat. And I entertained with the mug cakes multiple times. I topped them with strawberries and everyone loved them! Check out these recipes:
So there you have it. If you are forced to go dairy free I hope these resources help you! I wish I would have found a list like this when I was first going through the process.