If you love football you'll love my wide variety of football food recipes I've gathered to create this round up of 50 Super Bowl Snack Ideas.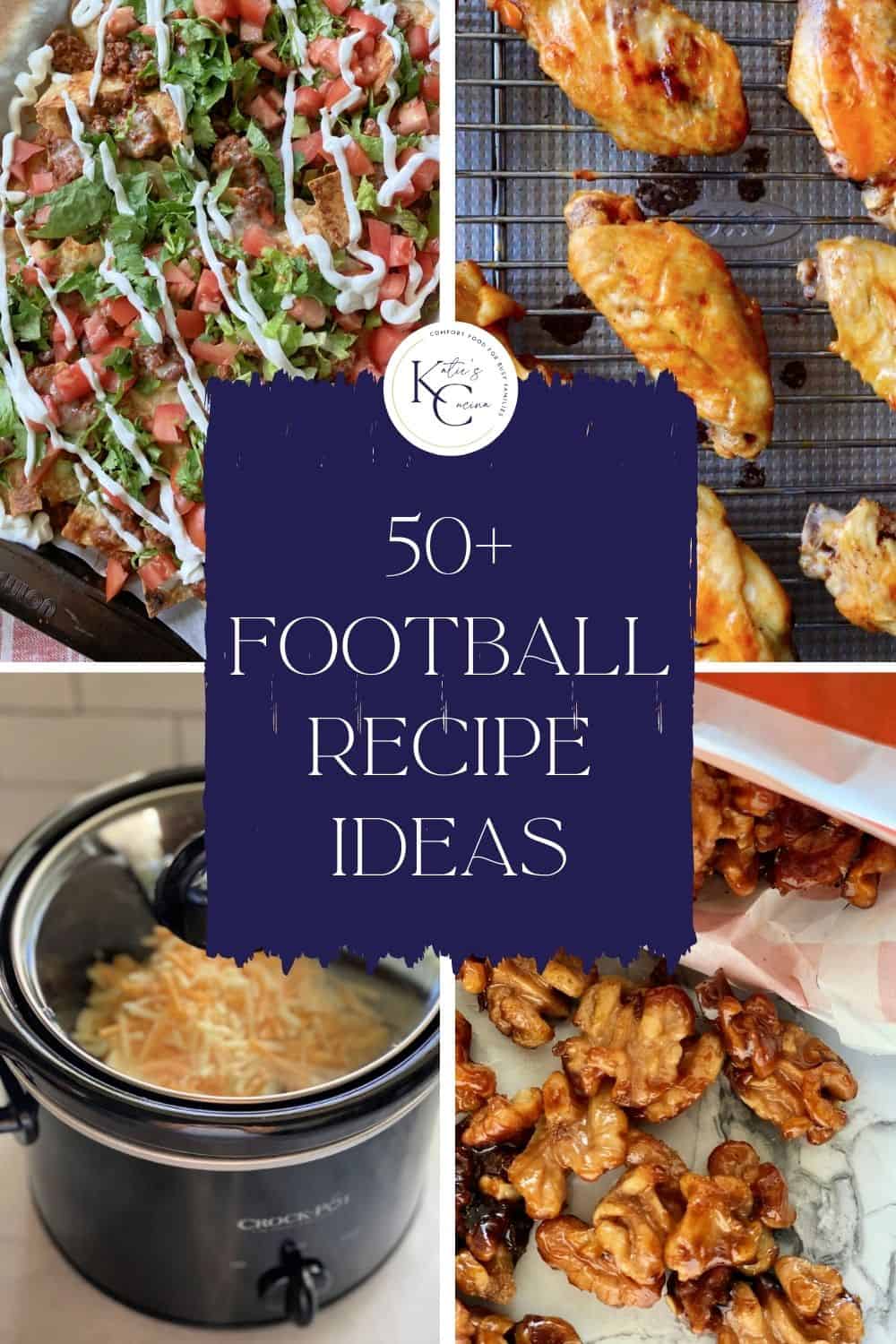 I find their are two people in life. Those who like football and those who just like the food. It doesn't matter to me whatever group you may be in. What matters is that you eat, and you eat well. My list of 50+ Super Bowl Recipe Ideas is sure to leave your stomach growling and hopefully a plan of attach on what to make.
I always love to make a batch of my favorite easy chili recipe. Then I can create a chili bar where you can make loaded fries or even these loaded chili cheese nachos. Or make pulled pork and let your guest make pulled pork nachos! Another great idea that my friends and family love to indulge on. Of course you can't forget about the wings! To me, wings are a staple football food group. My my recipe for Instant Pot Chicken Wings have them cooked perfectly in under 30 minutes!
Jump to:
Chicken Wing Recipes
Football is not complete without a good chicken wing recipe! A few of my favorites are the Sweet and Spicy Asian Sticky Wings, Slow Cooker Buffalo Chicken Wings, and my absolute favorite Instant Pot chicken wings from frozen!
Dip Recipes
Do you love dips as much as I do? If you know me in real life you'll know that I always have a handful of dips on hand to enjoy. Check out the wide variety of dip recipes I have for you to try.
Nacho and Fry Recipes
We love both nachos and fries in my home. I have a wide-variety of loaded nacho and fry recipes sure to make your mouth water and your belly full!
Crostini Recipes
If you love Crostini's and Bruschetta you'll love the delicious and easy to make recipes I've rounded up for you.
Flatbread Recipes
If you love a good flatbread I have quite a few unique flavor combos that will have you making a flatbread in minutes!
Slider Recipes
Nothing screams football more then a little hand held sandwich. These slider recipes are sure to please just about anyone you are entertaining!
With over 50+ Super Bowl Recipe Ideas I hope you figured out what your going to make for the big game!
Don't forget to FOLLOW ME on Facebook, Pinterest, and Instagram, and subscribe to my email list! This recipe round-up is available as a Google Web Story.